---
Diego Costa has been forced to speak out in defence of his style of play…
Diego Costa has endured plenty of criticism so far this season, despite smashing in 17 goals for his Chelsea side to fire them to the top of the Premier League table. The Spanish international's stamp on Liverpool's Emre Can has earned him a bad-boy reputation, but one he feels that he doesn't deserve.
SEE MORE:
'Chelsea Regret Selling Kevin De Bruyne,' Says Boss!
Jose Mourinho Challenges Chelsea Star Eden Hazard To Be The Best In The World
Really…? Chelsea Striker Diego Costa Claims He's Never Intentionally Hurt An Opponent
He said: "My challenges on the ball are strong but noble at the same time. If you check my records, you will find out that I've never caused a bad injury to any player. The bottom line is that sometimes the little things I do on the pitch provoke exaggerated reactions.
"But if you rewind a bit and go through what they did to me, you may have another point of view. I consider myself a player who fights and gives everything on the pitch. Those who know me and appreciate those values understand what I say."
Does Costa deserve to be criticised? We rank him below among ten players who have been treated harshly this season: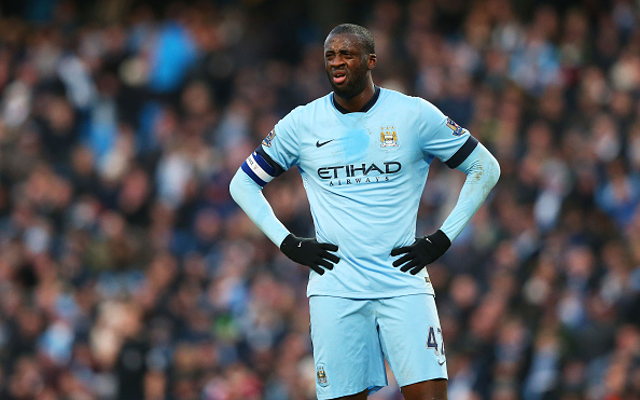 10) Yaya Toure (Manchester City)
SEE ALSO: Chelsea transfer news