---
New England Patriots quarterback Tom Brady has been suspended for the first four games of the season due to being considered to have played a role in DeflateGate.
Sports video app
(Tweets) Tom Brady Suspended: Ted Wells defends investigation process, says Brady and Patriots were failed to cooperate at times
Tom Brady suspended 4 games as New England Patriots receive $1 million fine
2014 second-round pick Jimmy Garoppolo will be thrown into the fire sooner than expected, and the Patriots are now searching for a backup.
They currently have Garrett Gilbert, but they are sure to be exploring their options as there are some quarterbacks available with more experience and upside.
If they can perform well enough in training camp, they may even overtake Garoppolo as the starter.
Here are five quarterbacks that the Patriots should take a look at and be considered as Garoppolo's backup.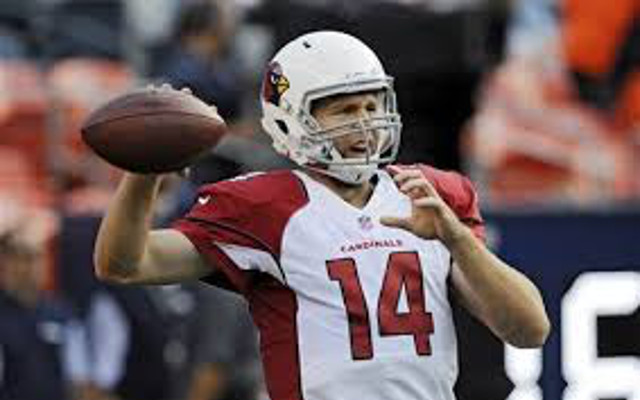 5. Ryan Lindley
Lindley completely flopped as the Arizona Cardinals' quarterback, although he was a third-stringer and was thrown to the wolves after injuries to Carson Palmer and Drew Stanton. It seems unlikely that he would beat out Garoppolo for the starting job, but he could be molded into a reliable backup by Bill Belichick, who has developed a reputation for being able to mold just about any player into a solid contributor or star.