---
Former Man United stopper Tim Howard salutes the Stars & Stripes. Which other Premier League stars do the same?
SEE MORE:
Arsenal boss to sell SIX STARS to fund SPENDING SPREE
Chelsea get BOOST in chase for Charlie Austin
Arsenal DONE DEAL: £11m striker to be UNVEILED to fans TODAY
Happy Fourth of July! (Hope that isn't still a tender subject for anyone)
While the United States isn't exactly known for being football country (the other kind of football is king over there), the country still has a number of stars that have managed to play their way into the Premier League. Though the number today is rather small – just five – some of the Americans have either very bright futures or very impressive histories.
Here is a look at the five Premier League Americans who will be celebrating the Fourth of July this weekend: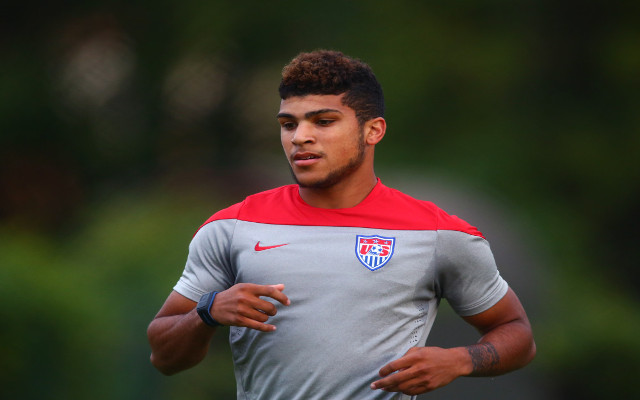 5. DeAndre Yedlin (Defender, Tottenham Hotspur)
After making back-t0-back MLS All-Star Game appearances and winning the U.S. Soccer Young Player of the Year award, Yedlin has the potential to be a very good defender if he can get off the bench. After joining the club this past January, Yedlin made one appearance for Tottenham late in a match against Aston Villa, but was otherwise riding the bench the rest of the season.
The jury is still out on whether Yedlin has a permanent place in the Premier League, but his four-year contract with the club is a pretty good indication that the club has the patience for him.