---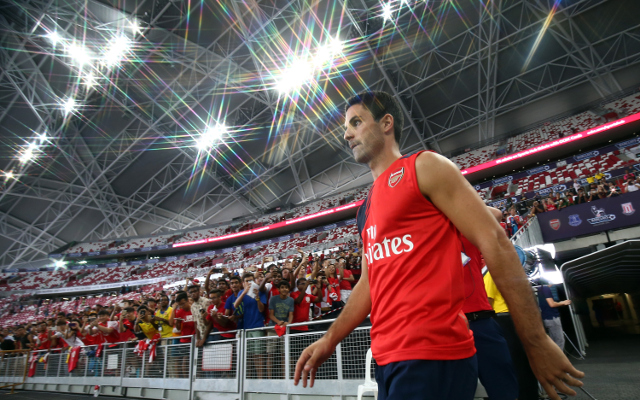 DM) Mikel Arteta
After signing with Arsenal for one more year, Arteta will continue to be the team's primary defensive midfielder and will look to prove that he can stay fresh after coming in late against Lyon. He will also wear the captain's armband.
CM) Santi Cazorla
Although he received minimal playing time against Lyon, Cazorla impressed as he scored a goal on a free kick late in the match.
There's no doubt that he will continue to be a key contributor, and he is sure to get more playing time against Wolfsburg.
CAM) Jack Wilshere
Wilshere was nowhere to be seen in the Lyon match, but Wenger is expected to put him back on the field as he has hinted that the England star will take on an attacking role.
After a rocky 2014-15 season, Wilshere will look to bounce back and strengthen his hold on the centre-attacking midfielder job.