---
Club to rename fans favourite watering hole.
Newcastle United have announced that St James' Park's famous bar Shearer's will be renamed – on the same day the legendary striker criticised the club and owner Mike Ashley.
Shearer's, named after Toon and England striker Alan, has been opened since 2004 but will be renamed Nine after a major refurb, the club have announced.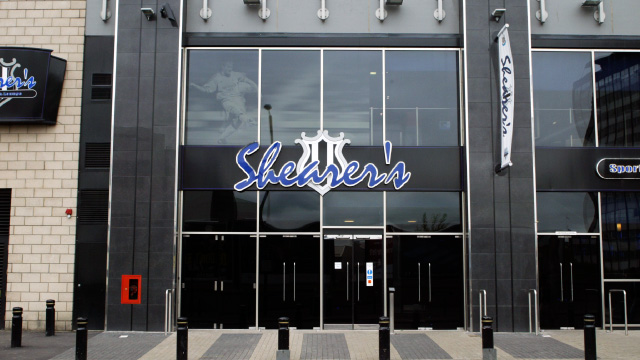 The signs on the bar have already been removed and the actions comes on the same day Shearer said he was 'sickened' by events at St James' following Ashley's decision to appoint Joe Kinnear as director of football – a move the former Magpies boss believes will undermine current manager Alan Pardew.
In a statement, the club insisted the new name was after the 'iconic shirt worn by the Toon hero and former England striker', while director John Irving said: "We have liaised directly with Alan to keep him abreast of the plans, which he has been appreciative of, and we're looking forward to launching Nine next month."
The striker scored 206 goals during a 10-year spell with his home-town club, eclipsing Jackie Milburn's record in the process but could not save the club from relegation during his eight-game stint in charge at the end of the 2008/09 season.
In a column for The Sun "newspaper", transcribed by the BBC, Shearer said: "People are laughing at the football club I support. And that sickens me."
It's no way to treat a man who 12 months ago was enjoying the fact he had been voted Manager of the Year for guiding Newcastle to fifth place in the Premier League," Shearer said.
"His silence on the appointment of Kinnear himself over recent days said it all. But what could he say?
"He is in such an intolerable position. He can't come out and slaughter his employers but at the same time he can't agree with a situation which no manager would find comfortable.
"I ask one question of Joe Kinnear: Would you stand for it, if you were manager?
"Someone else coming out in the national media announcing they are the Director of Football before even the club have made it official.
"Someone else basically taking control of who comes in and who goes out."