---
Toon chief wants more Brits at St James'.
Newcastle boss Alan Pardew says he has no problem with Joe Kinnear and has encouraged the club's director of football to sign more British players.
The Toon failed to buy any new players on permanent deals this summer, with just striker Loic Remy arriving on a season-long loan from QPR.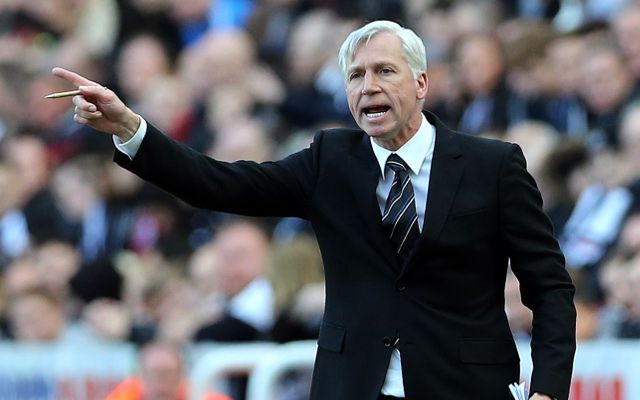 Pardew was forced to back the club's transfer policy in September but has since said owner Mike Ashley does not understand football, which has led to some baffling managerial decisions at St James' Park.
The former West Ham and Southampton boss has now said that he is happy with Kinnear but wants more British players at Newcastle.
"Derek Llambias was in charge of the transfers at the club and I worked well with him, but Mike Ashley decided he wanted a change in that department and wanted someone in place who knew football.
"He whispered that someone might be coming in without telling me the name and then I later found out that it was Joe, someone I didn't know at all.
"I have got to know him a bit now in his role as Mike's confidante where he gets asked: 'What does the manager need and what can I do for him?' and so far he has been very supportive.
"I have told him what I want and his job is to try and get it out of Mike. He is not involved at the training ground or in tactics and hasn't even offered me his opinion on those things, so I am comfortable with that and hope he can get the message to Mike on the one or two issues I think we need to address, one of which is more British players as we are starting to get filled up with too many foreign players."
"@TerenceB24: @BeardedGenius haha. Terrible person isn't he? Slightly hypocritical too: pic.twitter.com/TEBRtYOGCu" Bottom left

— Nooruddean (@BeardedGenius) August 19, 2013