---
The Three Lions have had only one non-red away jersey in the last 20 years. Could the new one have better appeal – or better luck – than their current ones though?
A recent image leaked could be the long-awaited new away kit for the England National Football team.
Footy Headlines released a cool image of a blue shirt with the Three Lions logo that by all accounts could very well be the latest alt kit for England.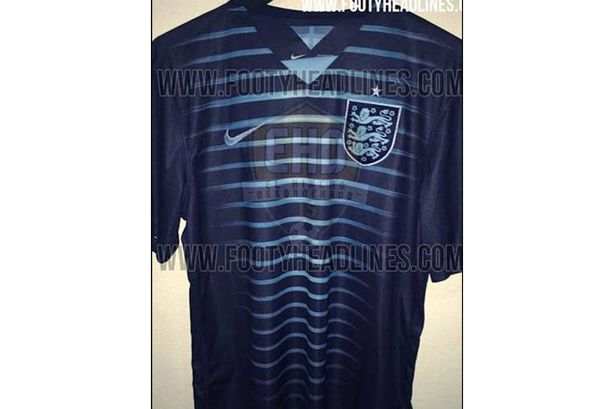 According to the Mirror, Nike have released two home kits and two away kits since signing a £25 million-per-year kit deal with the Three Lions in 2013.
SEE MORE:
New kits to check out on opening weekend!
Man United's UGLY kit
Full kit WANKERS
There is no official release date for the new English kits, but they are expected to be released before the end of the year.
England has been on an 11-month undefeated streak since losing two and tying one of their matches in the 2014 FIFA World Cup. The Three Lions have four Euro 2016 qualifying matches between September and October.