---
Carmelo was rewarded by the Knicks last summer…
With NBA teams scrambling to give themselves the best opportunity to strengthen under the salary cap, there are players on each respective team who deserve their numbers, but there are also those that don't.
READ MORE:
Nuggets in huddle controversy: Denver counting down to end of season already.
Garnett buys Timberwolves fans tickets: KG giving back to Minnesota.
Bulls face wait over Butler MRI scan: Butler suffers an elbow injury.
HoopsHype have released the figures involved for each team's highest paid player, and there are some shocking names and numbers that crop up.

Having discussed the first 15 teams in Part 1, it's time to look at the remaining teams and again there are certain players who undoubtedly restrict their respective teams when it comes to building a solid roster with depth.
Nevertheless, star power is an important factor in the NBA and particularly in big markets where star individuals are a vital part of success both on and off the court.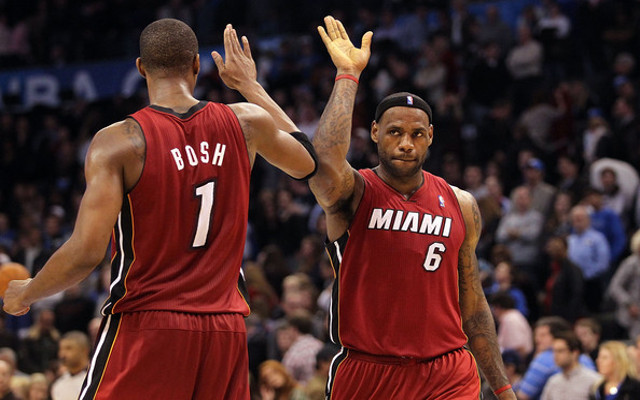 Miami Heat
Chris Bosh – $20,644,000
With LeBron leaving, the Heat needed to keep things together with Bosh and Wade. With interest high in Bosh in free agency, Miami moved to nail his future down with a big offer and now he will lead the team when he returns to health next season.
Minnesota Timberwolves
Nikola Pekovic – $12,100,000
The Timberwolves are rebuilding, and with the likes of Wiggins, LaVine and Bennett on the roster, they've got money to spend. Pekovic is a solid veteran but it would come as no surprise if he was moved on.
Milwaukee Bucks
OJ Mayo – $8,000,000
Similarly to the Timberwolves, the Bucks are young team that doesn't cost them. However, their biggest issue is attracting free agents to Milwaukee, but they may not need to if Parker, Antetokounmpo and Carter-Williams continue to develop.
New Orleans Pelicans
Eric Gordon – $14,898,938
Simply put, expect Anthony Davis to take the pot home when he signs his next contract.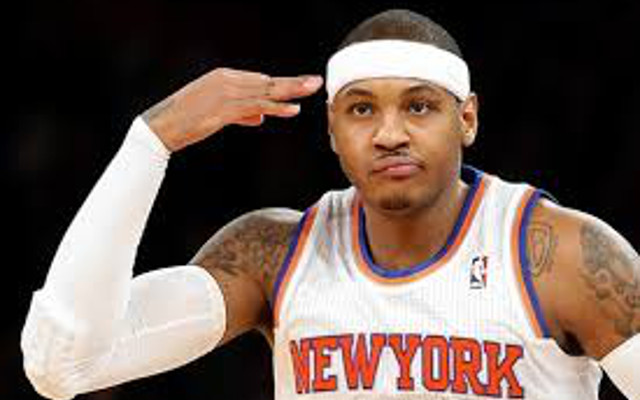 New York Knicks
Carmelo Anthony – $22,458,401
Last summer was an important period for the Knicks and Melo. While he eventually opted to stay, they will now use the rest of the salary cap space to build around their star player.