---
Competition is high for individual recognition this season.
With 2014 underway and the season moving ever closer to the half-way point, the race for the NBA MVP award promises to heat up along the way.
Many will believe that it is a foregone conclusion and that LeBron James will inevitably become a five-time MVP, but there is an argument to suggest that he doesn't perhaps warrant the title of the league Most Valuable Player as such.
While he is undoubtedly a key component of the Miami Heat again this season, there are contenders elsewhere in both the Eastern and Western Conferences who are perhaps more important to their respective teams.
They may not share the same success as 'The King', but they certainly play an integral role for their franchise and should therefore be considered in the MVP conversation.
Naturally, there are a number of elite players missing from the top 5 as ultimately the list is up for debate. Nevertheless, there should be honourable mentions for the likes of DeMarcus Cousins and LaMarcus Aldridge, with the former featuring in the top 5 of a number of leaders lists in statistics.
Further, Aldridge along with Damian Lillard have been fundamental to the Portland Trail Blazers' success thus far, and provided they maintain it then he will more than likely make his way into the top five.
.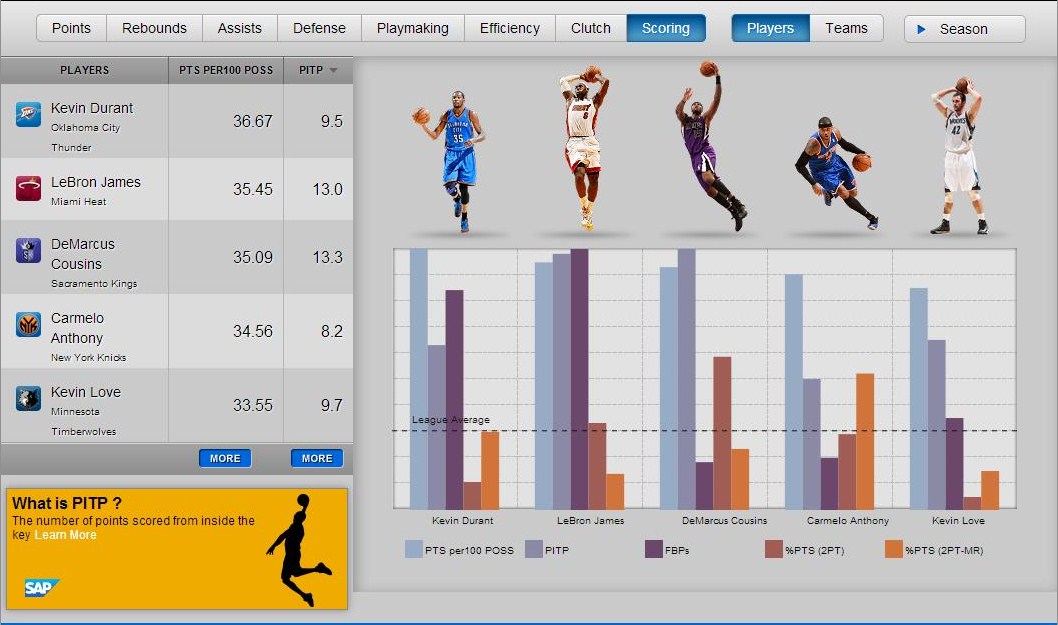 Image courtesy of stats.nba.com.