---
Speculation continues to mount as to why the F1 star was so badly injured.
Former Formula One superstar Michael Schumacher's head injuries might have been exacerbated due to the camera mounted to his helmet investigators have revealed.
Schumacher was filming his son, who was also skiing with him, when he fell and hit his head on a rock while skiing in France on December 29 last year.
The impact was so severe his helmet cracked badly, but it did enough to ensure the former Ferrari star not to die outright.
However, the impact did cause bad enough injuries to see Schumacher rushed to Grenoble University Hospital, where he has been under a medically induced come so as to not cause further damage to his brain.
The camera on the 45-year-old's helmet was intact after the accident and provided investigators with valuable information as to why the experienced Schumacher crashed.
"The helmet completely broke, it was in at least two parts. Ensa received one piece of helmet to check the material and all was OK. But why did it explode on impact?," a source said.
"Here the camera comes into ­question. The laboratory is testing to see if the camera weakened the structure."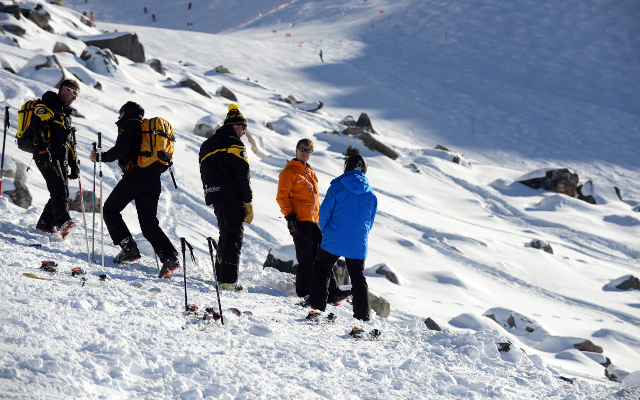 Initial findings from the investigation point to Schumacher's injuries being a simple accident, saying the former F1 star was not going too fast and that the resort and his equipment was not to blame, apart from his helmet, which is being looked at again.
"The equipment seems to have been in good order. The skis were almost new, the bindings were not faulty and the ski boots were fine," the source said.
Schumacher, who caught pneumonia earlier this week only to partially recover, has been surrounded by loved ones since the accident, with his wife Corinna understanding the "wake-up phase" her husband is in can take a long time.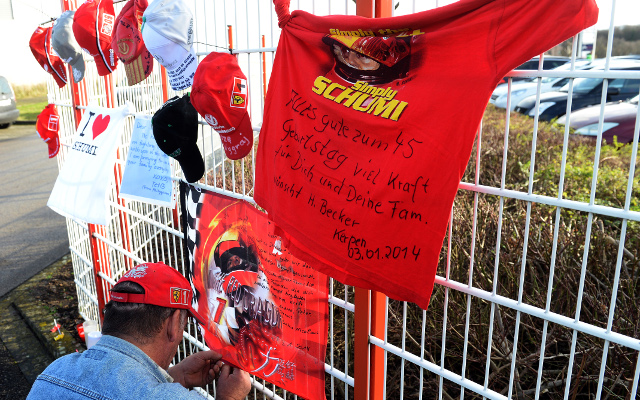 In this phase doctors are slowly bringing Schumacher out of the induced coma so as to not shock his body any more and ensure his chances of as full as recovery as possible, comes to fruition.
Corinna said she understands motorsport and Formula One fans around the world are eager for the latest information regarding her husband's condition, and said she will attempt to keep the channels of communication open.
"As assured from the beginning, we will continue to communicate any decisive new information on Michael's health state. We are aware that the wake-up phase can take a long time," she said.
"The family continues to strongly believe in Michael's recovery."