---
With Manchester United players jointing the fans in their fears that goalkeeper David de Gea could leave to join Real Madrid this summer, Louis Van Gaal had better get his reading glasses on to start scouring the market for a suitable replacement.
READ MORE:
Manchester United Transfer Rumours
Female Chelsea fan aims aggressive sexual gesture at Man United's Wayne Rooney
Video: Diego Costa ATTACKS Chelsea physio during Man United game
The speculation surrounding the Spaniard mirrors that of Cristiano Ronaldo's move to Madrid back in 2009 and after leaving it so long to find a suitable replacement for Peter Schmeichel when he left, the Red Devils may want to take a closer look at who could replace him quickly.
See below for five of the best candidates for the job.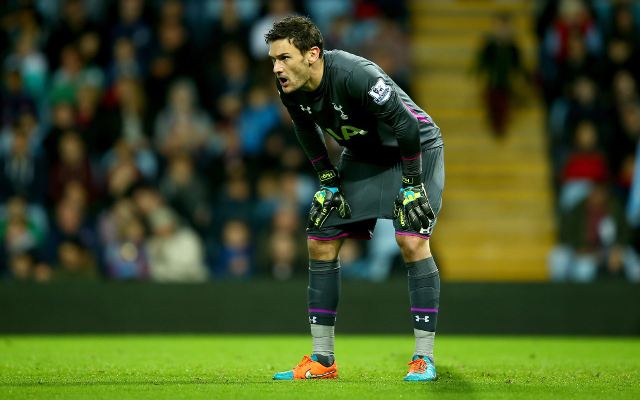 Hugo Lloris – Tottenham Hotspur
The Frenchman seems like an obvious choice. He's at the right age where goalkeepers really start coming into their own, he's outgrown Spurs, and he wants Champions League football. Lloris would add a calm assuredness to the United back line that is sometimes missing from De Gea's presence. However, he won't come cheap, as Tottenham supremo Daniel Levy will look to keep hold of him.