---
Whilst it got off to the rockiest of rocky stars, the 2014-15 season turned out to be a particularly decent one for Manchester United. Now the campaign has come to a close, we here at Fanatix take a closer eye at Louis van Gaal's debut year in English football.
Overview
Manchester United returned to the Champions League after a season on the wayside following David Moyes' failed Old Trafford spell.
There was no trophies to speak of as United failed to make headways in the FA Cup, losing to Arsenal at home, and a shock 4-0 demolition at the hands of then League One MK Dons as van Gaal got to grips with the rigours of the English game.
United never looked like serious contenders for the title despite being near the top of the table in late 2014. Next season will surely demand more of the manager and his players but for many of the squad's first season in the Premier League, as well as the coach's, it was one full of promise.
Grade: B+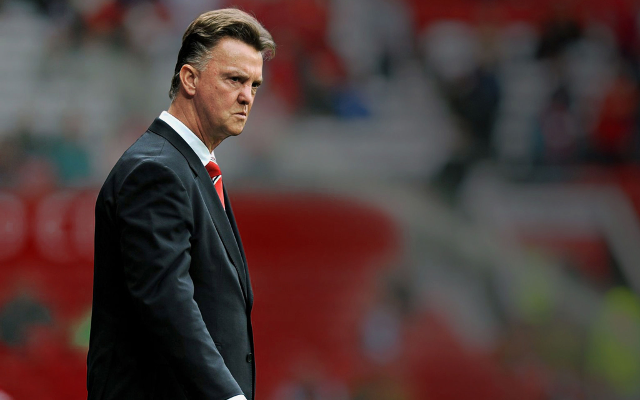 Transfer dealings
It's difficult to argue that really any of Manchester United signings this season have flourished  with Ander Herrera being, perhaps, the best of the bunch, but not shining until almost the end of the season when Louis van Gaal discovered his talents more by chance than inspiration.
It seems United took a scattergun approach to their dealings, signing a number of players in the hope that together they would propel them, if not back to the top of the game, then at least  back in contention for Europe.
For around £164 million United signed Angel Di Maria, Luke Shaw, Marcos Rojo, Luke Shaw, Daley Blind, not to mention the loan move for Radamel Falcao – and who knows how much the Colombian cost in terms of a loan fee and eventual wages.
These signings weren't off-set by any mass exodus of talent either, with the highest outgoing fee being Danny Welbeck's £16 million deadline day move to Arsenal – and the remaining four sales adding up to about £11m in total.
None of the signings really hit the ground running, though as if teasing the United faithful Di Maria scored a sumptuous goal against Leicester City with a perfectly executed chip whilst the Argentine and Falcao had fans' mouths watering with a delightful combination against Everton that promised so much at the time but ultimately delivered so little.
Daley Blind and Marcos Rojo both had generally decent seasons but not the kind of standard promised when they were signed for not so immodest totals.
Luke Shaw is rather seen as an investment at £33m and more the player you're getting than the player you currently have, so his less than ideal start to life in Manchester can perhaps be accepted.
Grade: C