---
Wayne Rooney demonstrated why Van Gaal has so much faith in him as a No. 1 striker with a big performance in the U.S. Do Man United even need to buy another big striker?
Having sold off Robin van Persie and switched to a one-forward formation for the 2015-16 season, it was necessary to see if Man United had the scoring talent and depth to take on a major powerhouse. And in the end, Rooney and the Man United bench passed the test with flying colors.
Here's a look at the player ratings from Man United's 3-1 win over European champions Barcelona…
SEE MORE:
Memphis Depay squad number: Man United to give new signing 'Ronaldo shirt' once £45.9m sale is done
Video: Barcelona 1-3 Man United – Rooney rewards LVG's faith with picture-perfect goal and sheer dominance
Celebrity football fans: PORNSTAR Man Utd lover, ROYAL Arsenal supporter & Chelsea-mad ACTOR in top 10
David de Gea – 9/10
The disgruntled Red Devils' star showed no signs that he was going to play his way off the team, as De Gea made numerous tough saves, getting a fair bit of luck sprinkled into his day too.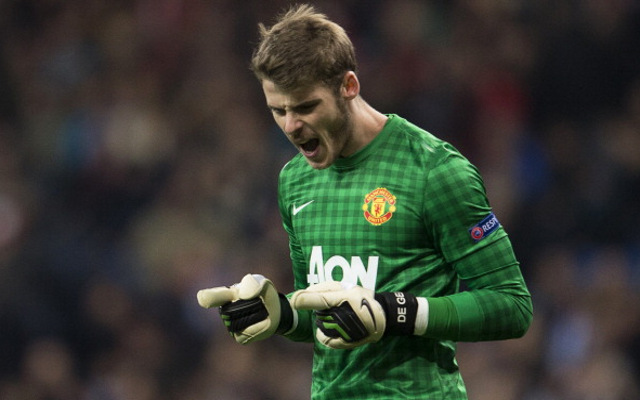 Luke Shaw – 5/10
If not for Shaw's appearance on the teamsheet it's doubtful anyone would've noticed he was even at the match. Usually that would be a bad thing, but United's attack was so good it didn't hurt him.
Phil Jones – 3/10
Five fouls AND a yellow card in a pre-season game? For a team that's going to need to rely on its defence at times, that's the kind of performance that can put Jones in the dog house if the club struggles early in the season.
Daley Blind – 4/10
Much like Shaw, Blind's absence from the stat card can be attributed to the incredible performance of the team's attack, but his two fouls drawn in the first few minutes of the game were troubling and he needs to ease up a bit.