---
United chief says club will target new players this summer.
Manchester United chief executive Ed Woodward has promised a huge summer spending spree to overhaul the club's struggling squad.
United are seventh in the Premier League, nine points behind fourth placed Liverpool and in real danger of missing out on next season's Champions League and its lucrative TV money.
But in a conference call with investors to tie in the club's quarterly results, Woodward said boss David Moyes would be given unprecedented amount of cash to spend this summer, with The Daily Mirror claiming to Scot may have as much as £150m to splash out.
"It's fair to say we are focused on strengthening the squad," said Woodward. "We are looking at some players in the squad as well, as players that perhaps may be sold this summer."
Moyes has already spent nearly £65m on Marouane Fellaini and Juan Mata, and Woodward hinted the club would continue to target expensive big-name signings rather than aim for a mass overhaul.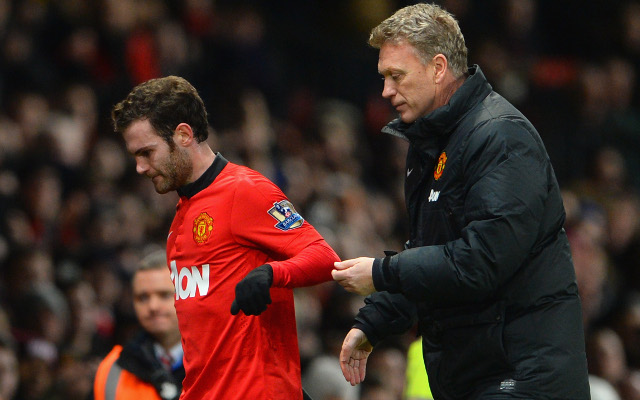 "We wouldn't necessarily be looking to churn [offload] a huge number of players, because that can have a destabilising effect, but we aren't afraid of moving in the market in a way we perhaps haven't seen in recent years," he added.
"If you look at the historical churning of players by number, we've had roughly three sales and three purchases each year, and it's possible we would do more than that, but I can't guide as to where that may end up.
"It is a dynamic situation and obviously the market itself can throw up opportunities or the opposite of that [with players leaving]."
When asked how many players he felt United needed to buy and offload this summer, Woodward said: "I'm not even going to give a number or a range on this, partly because it is a weather forecast. It's subject to 'X' players going out and 'Y' players coming in and who those players are, you can obviously have some materially different numbers based on that.
"So I don't think it would be helpful to go into that but I certainly would guide that there's going to be an increase in the medium-term.
"Our starting-poing long-term strategy is focused on building a competitive squad that challenges for trophies.
"Part of the financial strength that we have presented in the results today demonstrates that we have the ability to do that.
"We have the ability to but players, to churn players and to make sure we are competing at the top level, which is what we should be doing."