---
Gunners braced for City raid.
SEE ALSO:
Fifa 16 ratings – Ten youngsters set for increase!
One Direction ARMY to get Harry Kane on FIFA 16 cover, dismissing Chelsea, Liverpool & Man City heroes
Arsenal transfer rumours
Manchester City are preparing to launch a big-money raid on rivals Arsenal this summer as part of a £70m double deal to boost their squad.
The Premier League runners-up are desperate to get back on top next season and beat Chelsea to the trophy, but look in serious need of investment to help make that happen.
As well as that, City are under big pressure to meet the required quota for homegrown players, and are as such targeting this £70m duo:
1) Jack Wilshere (Arsenal)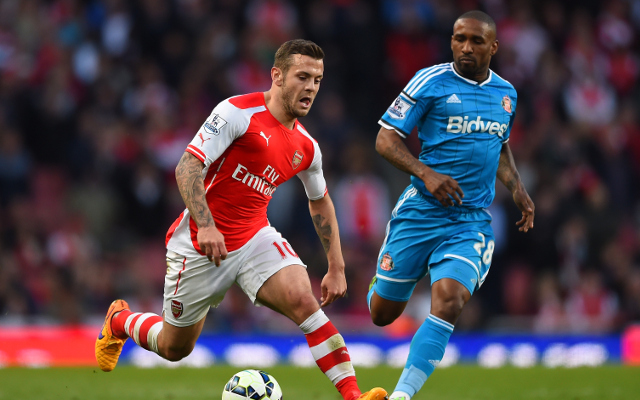 First up, City want to sign Arsenal midfielder Jack Wilshere for around £30m. Although not always a regular with the Gunners, the 23-year-old has shown his class in England's recent win over Slovenia, and has always looked a top talent when not struggling with injuries.