---
Liverpool's miraculous comeback win against AC Milan in the 2005 Champions League final in Istanbul has been hailed as the greatest ever comeback for a sports team.
Reds fans will still have great memories of that crazy night when they lifted their fifth European Cup, with Milan cementing their status as the big favourites for the trophy by racing into a 3-0 lead before half time.
Incredibly, Liverpool got it back to 3-3 in the space of just six minutes early in the second half, before going on to win on penalties.
Research undertaken by 888Sport shows that the UK public view this as the best sporting comeback of all time for a team, while Christian Eriksen's return to football with Brentford following his cardiac arrest at Euro 2020 last summer was ranked the best individual comeback in sport.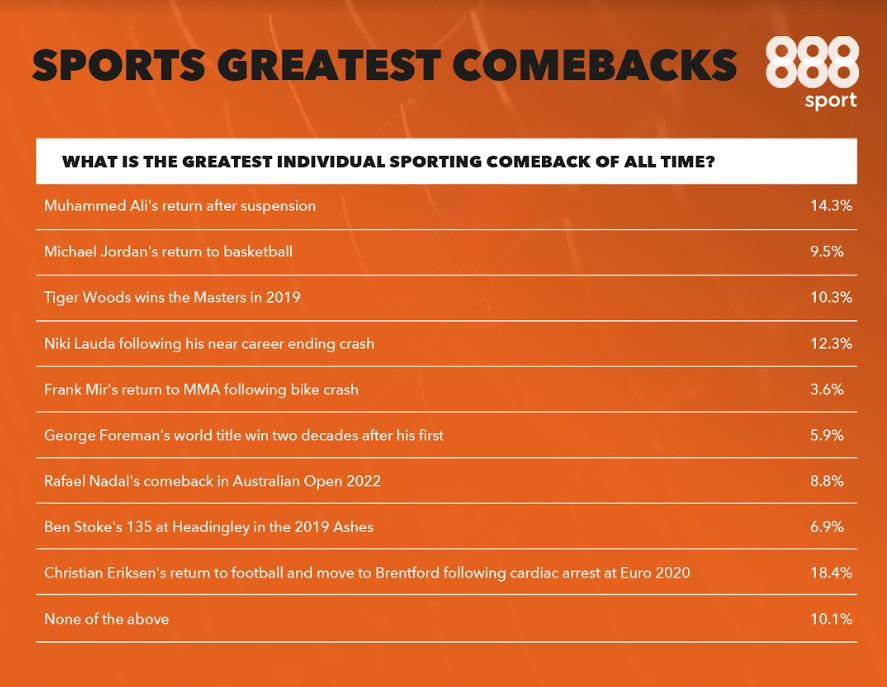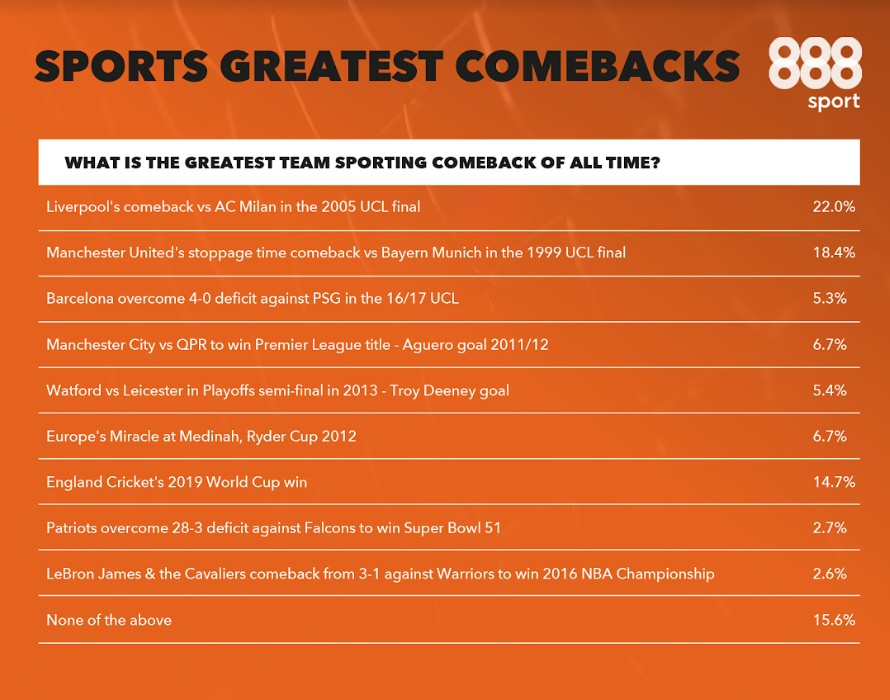 Manchester United's famous stoppage time comeback against Bayern Munich in the 1999 UEFA Champions League final was ranked second with 18.4%, whilst England Cricket's phenomenal 2019 World Cup win was picked by 14.7% of sports fans.
An 888Sport spokesperson commented: "It is fantastic to see Christian Eriksen's return to the Premier League topping this list. What a remarkable comeback and heartfelt story."
"From a team perspective, we can all remember exactly where we were when Liverpool and Steven Gerrard made that magical comeback in Istanbul, truly one of the greatest sporting moments of all time."