---
Anfield boss hopes Luis Alberto can have same impact as Brazilian.
Liverpool boss Brendan Rodgers has compared new boy Luis Alberto to January signing Philippe Coutinho.
Alberto joined the Reds from Sevilla in a deal worth a reported £6m at the weekend and Rodgers believes the 20-year-old Spaniard can have the same impact at Anfield as the Brazilian.
Coutinho has been a huge hit since arriving from Inter Milan, and bagged three goals and five assists in just 13 Premier League appearances towards the end of last season.
"Luis has the correct footballing profile and mentality to be a Liverpool player," Rodgers is quoted as saying by the Daily Mirror.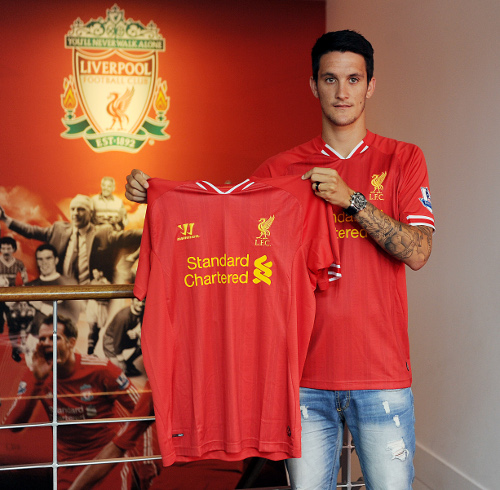 "I look forward to working with him to develop his talent and he joins a group of young exciting players at our club.
"He's another Coutinho-type. We brought in young Philippe Coutinho in January when he was 20 years of age, but he had good experience and, more importantly, fitted the profile of what we're trying to do here and what we're trying to build.
"Young Luis is exactly the same – a talented, very highly-rated young player when he was at Sevilla, but obviously spent last season at Barcelona B."
Alberto had a big impact for the Catalans' second string, managing 11 goals and 17 assists in 37 appearances.
Rodgers believes Alberto's year on loan will be vital in helping him kick on at Anfield.
"He's a big talent and one for now that can play. He's got competitive games behind him and is one we see progressing over the next few years," continued the former Swansea boss.
"Importantly, he knows the type of game and model we're trying to implement."