---
Uruguayan to train alone, as Liverpool chairman vows not to sell to Gunners.
Liverpool boss Brendan Rodgers has hit back at wantaway striker Luis Suarez, accusing the Uruguayan of a "total lack of respect".
Suarez will be forced to train alone after interviews with the Guardian and Daily Telegraph in which he stressed his desire to leave Liverpool, claiming the club and Rodgers had promised to facilitate his exit if a Champions League club came calling.
It is understood Suarez will now be forced to train alone, while Reds chairman John Henry has reportedly vowed 'never to sell Suarez to Arsenal'.
Rodgers, accused by Suarez of "lying", has promised to act.
"I will take strong, decisive action, absolutely. There has been total disrespect of the club – this is a lack of respect of a club that has given him everything. Absolutely everything," Rodgers told the Daily Mirror after a friendly win over Valerenga in Oslo.
"There were no promises made – categorically none – and no promises broken. Obviously, the remarks I've read, it is bitterly disappointing – but my job is bigger than that. My job is to fight and protect the club.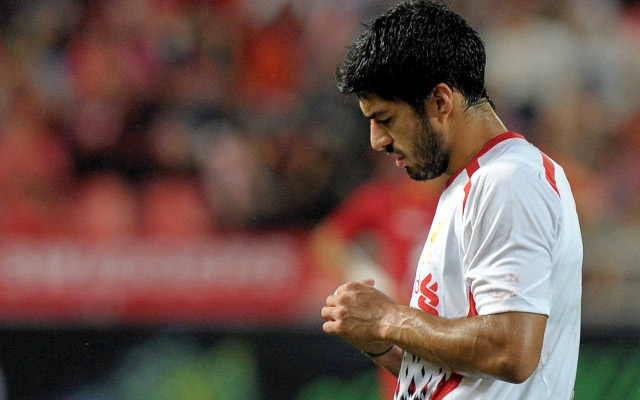 "We have a standard at Liverpool and I will fight for my life to retain it. The Liverpool Way is all about being committed to the cause and fighting for the shirt. It's also about dignity and being dignified in how you speak about the club. And it's about unity.
"If anyone steps outside of those values then I have to deal with it."
The rest of the Liverpool squad are reportedly furious with Suarez, whose attitude in training and friendlies has been unprofessional. The 26-year-old was reportedly the only player not present at captain Steven Gerrard's testimonial dinner, and Rodgers admitted the forward will now have to show remorse to his teammates if he is to find a way back.
"Is there a way back? We first of all need to assess where it's at at this moment things have been said that are derogatory against the football club and his team-mates and the supporters," added the former Swansea boss.
"There's a few bridges to cross before that can happen (play for LFC again). It's about the respect, that's the only thing we look for. This is one of the most iconic football clubs in the world, you can't disrespect it.
"That's something I will ensure before anything happens in the future. That bridge will need to be crossed."
Arsenal have seen two bids rejected for Suarez this summer, the second of £40m and £1 designed to trigger an alleged clause in the player's contract that the Gunners believed would force Liverpool to allow allow the forward to discuss terms.
But Rodgers again reiterated the Merseysiders' desire to keep their prized asset and stressed there is no clause in his contract.
"I don't believe there is a clause in his contract that says he can leave for any sort of price.
"I will deal with it.
"We can understand if he wants to play in the Champions League – but that doesn't mean we've broken any promise.
"What we are trying to do now is get the correct value for a player, but we know we don't have to sell him."