---
Five moments that were decisive in helping to Lions to a narrow victory in Brisbane.
1 minute: Christian Leali'ifano injury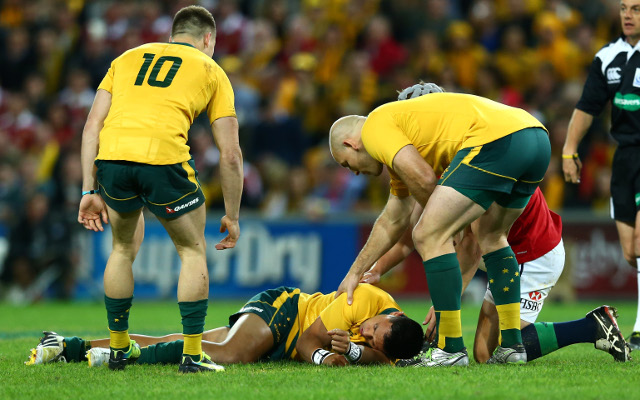 Australian debutant Christian Leali'ifano, who started the match at inside-centre, got injured within the first minute of play after tackling his opposite man Jonathan Davies. Pat McCabe, a fellow Brumbie who is a "defensive" centre, replaced him.
McCabe does not have the passing or attacking game Leali'ifano possesses, meaning the Aussie back-line readjusted their strategy and game-plan. With Leali'ifano, the Wallabies would have looked to get outside the Lions' fast drift defence using his long passing game, and attempt to exploit possible space out wide.
This is the key area of weakness in the Lions defence, and was fully exploited by Reds star Quade Cooper when he played against the tour party on June 8th. This is where the Australians would have attempted to break through the Lions defensive wall. Without Leali'ifano, the Aussies had to revert to plan B almost instantly, which played into the Lions' paws.