---
Image allegedly shows Liverpool's opening fixtures of the new season.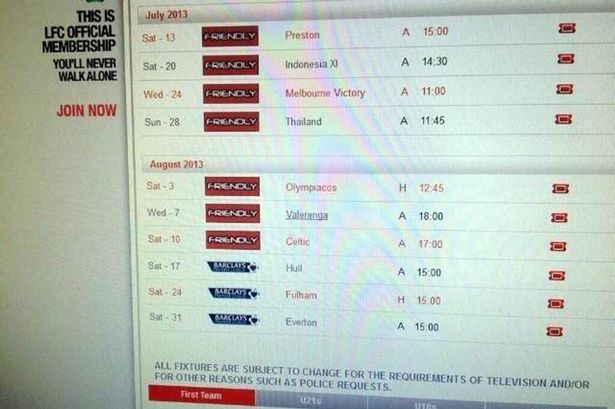 Liverpool will face a Merseyside derby with Everton in their third match of the Premier League season – if the above image taken from the Daily Mirror website proves correct.
The pic, which is allegedly of the Liverpool website taken on Tuesday afternoon, could prove to be an embarrassing leak from the Reds' official website but could also be little more than a photoshop job, or an internal tester which was accidentally published.
Edit: Turns out this was a hoax. You can find Liverpool's full fixture list here.