---
Winger tweets saying he is 'ok' after fall.
Chelsea boss Jose Mourinho says Kevin de Bruyne's has not suffered a serious injury after the Belgian was stretched off in the Blues' 4-1 friendly win over Malaysia XI.
The 22-year-old scored a stunning first half volley on 36 minutes but landed awkwardly after the finish and was substituted with a knee complaint.
Despite the serious looking nature of the fall, Mourinho said he hoped the winger would be back in action by the end of next week.
"When he was on the floor and asking for a change, everyone on the bench thought the worst. The first assessment by the doctor is that it's not ligaments is and, if it's something in the meniscus, it has to be a very small injury. So we believe it's not an important injury," the Portuguese told the Independent.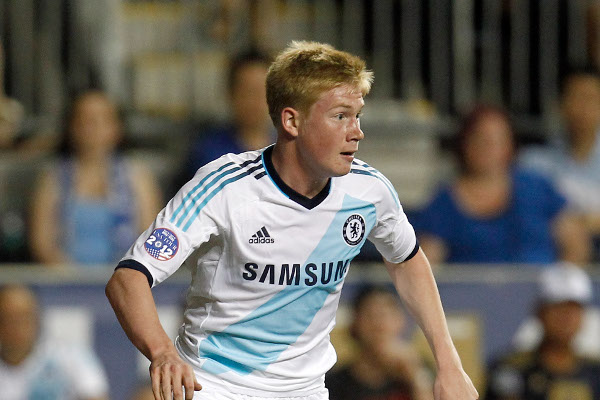 "And hopefully it isn't because the kid is a fantastic player and showing to you match after match, and showing to me in training, that he's going to be a good player and a key man on the pitch. Hopefully nothing important and he will be ready for us."
Meanwhile, De Bruyne took to twitter to reassure fans he was feeling 'ok' after the fall but says he will know more about the injury on Monday.
Knee and ankle feeling ok for the moment. Always stay positive. Waiting for tomorrow. Then we will know more. Thanks for all the messages!