---
Manchester City supporter and British musician Noel Gallagher has hit out at Arsenal and England midfielder Jack Wilshere over his attitude off the field.
Despite being aged just 23, Wilshere has seen his name hit the headlines on numerous occasions for his partying habits – often snapped with a cigarette and a drink in hand when not on Arsenal duty.
And Gallagher has hit out at his poor habits, suggesting that the Gunners ace could be heading down a worrying path:
"You think of the great midfielders in the game now, like [David] Silva and the Barcelona players – they're athletes," as quoted by the Daily Star.
"They don't smoke and drink.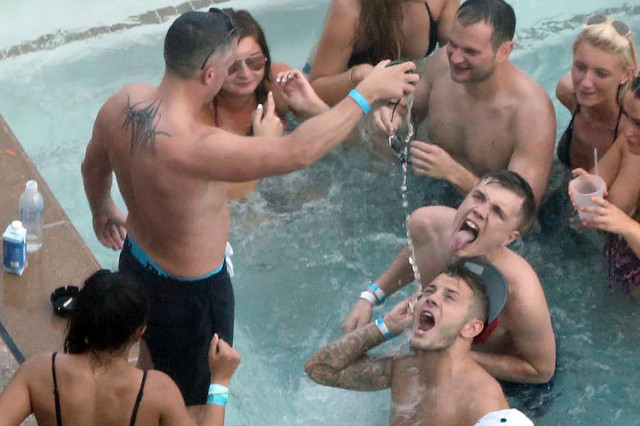 "This lad [Wilshere] has been caught twice. That's what sets him apart and what links him to Gazza. That catches up with you in the end. If you are smoking and drinking you are not an athlete.
"The great players in the league dedicate themselves to be the best, and smoking and drinking isn't going to cut it."
READ MORE:
Read the latest Arsenal transfer news!
Karim Benzema transfer latest: EXPERT gives HUGE update on Arsenal's chances of signing striker
Talks continue as Arsenal look to SECURE striker ahead of Man United & Spanish giants
After spending much of the 2014-15 campaign on the sidelines, Wilshere will be aiming to play a key role at the Emirates – in a season where the Gunners should not be ruled out of the title race.
They could make it three trophies out of three – before the new term even kicks off – by beating Chelsea in the FA Community Shield on Sunday at Wembley Stadium.