---
Mitchell Johnson, David Miller and Virender Sehwag to play big roles for the side this year.
Ahead of the seventh season of the Indian Premier League, fanatix looks at each of the eight teams and how they fared in the latest auction, which threw up its fair share of surprises.
The Kings XI Punjab side for season 2014 of the Indian Premier League is packed full of game-changers and match-winners, but can they break out of the pack?
With the side finishing at 8-8 last season and failing to make the playoffs, the owners and coaches splashed the cash for several big names this season.
Click here to see the full Kings XI Punjab team for 2014.
Key player – Mitchell Johnson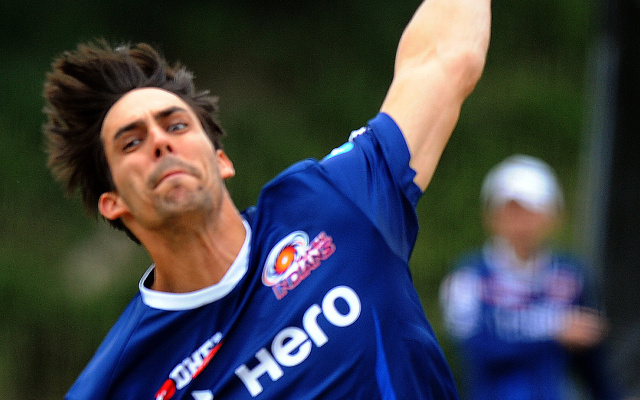 Arguably the best bowlers in world cricket currently, the Australian left-armer has cashed in off the back of his 37 wickets against England in the recent Ashes series with a rich deal with the Kings XI.

The ultimate confidence player, Johnson is able to make even the best batsmen in the world look silly, even in the shortest form of the game.
In the past his accuracy has been his biggest downfall, but those yips seem to be well under control, and his power hitting at numbers 7-9 will also come in handy for the side this season.
IPL career stats
Batting and Fielding
| | | | | | | | | | | | | | |
| --- | --- | --- | --- | --- | --- | --- | --- | --- | --- | --- | --- | --- | --- |
| | Mat | NO | Runs | HS | Ave | BF | SR | 100 | 50 | 4s | 6s | Ct | St |
| Career | 17 | 2 | 39 | 11 | 9.75 | 36 | 108.33 | 0 | 0 | 2 | 2 | 7 | 0 |
| 2013 | 17 | 2 | 39 | 11 | 9.75 | 36 | 108.33 | 0 | 0 | 2 | 2 | 7 | 0 |
Bowling
| | | | | | | | | | | |
| --- | --- | --- | --- | --- | --- | --- | --- | --- | --- | --- |
| | Mat | Balls | Runs | Wkts | BBM | Ave | Econ | SR | 4w | 5w |
| Career | 17 | 384 | 459 | 24 | 3/27 | 19.12 | 7.17 | 16.00 | 0 | 0 |
| 2013 | 17 | 384 | 459 | 24 | 3/27 | 19.12 | 7.17 | 16.00 | 0 | 0 |