---
MS Dhoni, Suresh Raina and Brendon McCullum will have a big role to play this year.
Ahead of the seventh season of the Indian Premier League, fanatix looks at each of the eight teams and how they fared in the latest auction, which threw up its fair share of surprises.
The Super Kings have, arguably, been the most consistent team in the seven-year history of the competition, winning it twice in 2010 and 2011 and finishing runner-up in 2008, 2012 and last season.
With several big names retained by the team for this year, they did not have as much cash to splash at the auction as some other teams, but they did do well and should be near the top of the table if they play to their potential.
Click here to see the full Chennai Super Kings side for 2014.
Key player – MS Dhoni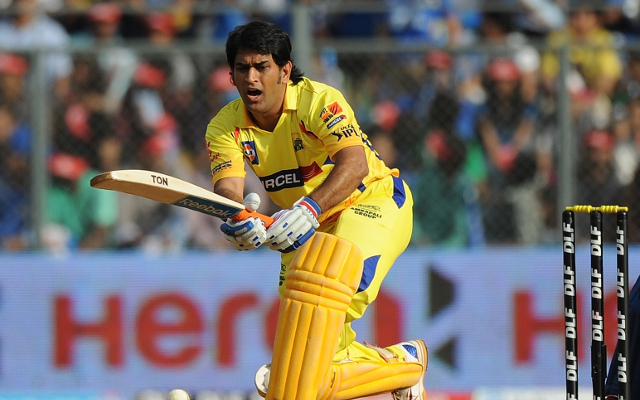 Not only being the leader of the side, MS Dhoni's impact has also been seen in previous years with the bat, as the 32-year-old has shown time and time again since the inception of the IPL.
Ahead of a season where he will play his 100th IPL game, Dhoni's form with the bat in 2013 was outstanding as he was the picture of consistency, scoring four half-centuries.
However, with several sides beefing up their level of talent, Dhoni will need to produce again when he comes to the crease in order for the Super Kings to be near the top of the competition.
Career IPL stats
Batting and Fielding
| | | | | | | | | | | | | | |
| --- | --- | --- | --- | --- | --- | --- | --- | --- | --- | --- | --- | --- | --- |
| | Mat | NO | Runs | HS | Ave | BF | SR | 100 | 50 | 4s | 6s | Ct | St |
| Career | 96 | 25 | 2244 | 70* | 38.03 | 1589 | 141.22 | 0 | 13 | 169 | 89 | 47 | 19 |
| 2013 | 18 | 5 | 461 | 67* | 41.90 | 283 | 162.89 | 0 | 4 | 32 | 25 | 15 | 2 |
| 2012 | 19 | 5 | 358 | 51* | 29.83 | 278 | 128.77 | 0 | 1 | 26 | 9 | 12 | 2 |
| 2011 | 16 | 4 | 392 | 70* | 43.55 | 247 | 158.70 | 0 | 2 | 25 | 23 | 5 | 5 |
| 2010 | 13 | 2 | 287 | 66* | 31.88 | 210 | 136.66 | 0 | 2 | 26 | 8 | 5 | 6 |
| 2009 | 14 | 5 | 332 | 58* | 41.50 | 261 | 127.20 | 0 | 2 | 22 | 9 | 4 | 4 |
| 2008 | 16 | 4 | 414 | 65 | 41.40 | 310 | 133.54 | 0 | 2 | 38 | 15 | 6 | 0 |