---
Read Jose Mourinho's tribute to Drogba below.
Text via the excellent Blue Boys from West London.
I'm a person who likes to treasure memories, and with them I can tell the world many things. I'm not a writer, even less a poet, but my life has been rich with stories, stories full of extraordinary moments. Looking back at them, I can find only a few special people who I will keep in my soul and in my heart forever.
Didier Drogba came into my life in the fifth minute of a Champions League game in Marseille's mythical Vélodrome. I'd hardly sat down when that giant with the number 11 on his shirt scored. I remember he celebrated that goal like it was his last and he turned an already hostile atmosphere into a fireball of flares, chants and emotion. The crowd went mad, the noise was deafening.
At half-time I found him in the tunnel and told him: 'I don't have the money to buy you, but do you have any cousins that can play like you in the Ivory Coast?' In the middle of this tense qualification game he laughed, hugged me and said: 'One day you'll be in a club which can buy me.'
Six months later I signed for Chelsea. I had found a super powerful club which everybody wanted to negotiate with, everybody wanted to be linked to – and everybody wanted to play for. I had a number of options, but I arrived and said: 'I want Didier Drogba.' Doubts and questions were raised by a few people: 'Why this one?', 'Why not that one?', 'Are you sure he will adapt?', 'Is he really that good?'
'I want Didier Drogba,' I said.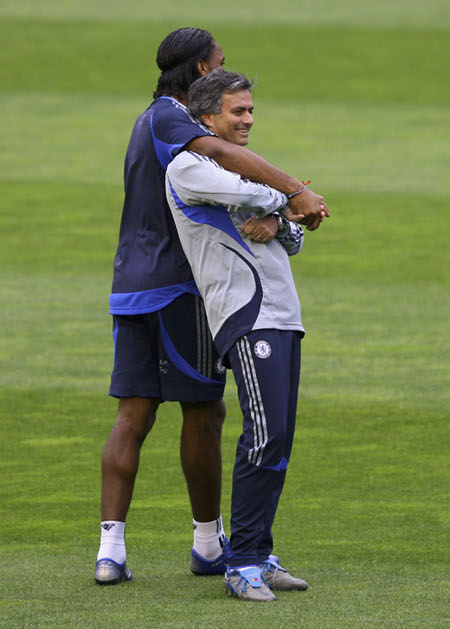 A few days passed and I met with Didier in a private airport in London. Again he hugged me, but this time in an unforgettable way: an embrace that showed this man's gratitude, and the affection he feels towards people who mean a lot to him. Indescribable. Then he told me: 'Thank you. I will fight for you. You won't regret it. I will stay loyal to you forever.' And that's just what he's done. His loyalty came out in his leadership and in the way he always faced up to the difficult moments. Moments when nothing else matters than to be there for your leader and your colleagues. This was a person I knew I could count on whenever and wherever I needed. When the team was under pressure he would go back and help the defenders; when he felt pain he would stretch himself to the limit and never give up. Then of course came what he did best: he scored and scored. Those goals brought him titles, amazing awards, but what stays with me are the countless stories we have together.
The FA Cup final at the new Wembley Stadium, 2007. Manchester United: the last game of the season. A lot of people thought this would be my last game in charge of Chelsea. It was a great battle, and then Didier scored in extra-time. The final whistle blew and everybody went mad – apart from two calm individuals. I ran into the dressing room to call my wife. One player avoided the immediate celebrations and followed me down the tunnel. It was Didier, chasing me for a hug. The game was over but in his mind as he left the pitch was only one thing: to hug me as soon as possible. Was he remembering our first encounter? Our second? Or was he thinking that this embrace could be the last…? He found me, we hugged and we cried.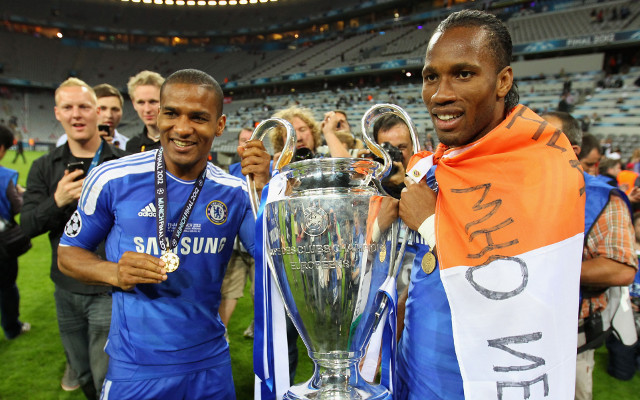 Didier is a special person. And I repeat if I may: person. I could say player of course – and he's an unbelievable one – but above all, his impact on the world at the moment is as a person: as an African, as an emperor of the Ivory Coast, as a father, and as a son and as a friend. And some of us have the privilege to have him in our lives. Months after the Cup final I was out of Chelsea. As on the first day, there came that same embrace. I couldn't speak and Didier could only say: 'This is not possible, this is not possible, this is not happening.' I could only find the strength to turn and walk away.
Perhaps this preface should focus on Didier the player. But the player everybody knows – the leader, the title collector, the benefactor as well. All these things he has achieved with skill, effort and humility. Didier is in my life as one of the best players I have managed in my career. But much more importantly, he's in my life as one of the best and most unforgettable friends.Together, the two of us side by side, fighting for the same thing? Far away? In different clubs? In different countries? Or old, with Didier in retirement and me coaching in a wheelchair? It doesn't matter.
Didier. Always near to my heart."
— Jose Mourinho