---
Their love of the spotlight is one of the many things that connect Barack Obama and Usain Bolt.
SEE MORE:
Barack Obama trash talks Paul Pierce after hitting game-winner
Usain Bolt reveals desire to be 'greatest sportsman ever'
Barack Obama labels NCAA "unfair" but comes out against paying student athletes
U.S. President Barack Obama visited Jamaica this past week and took some time for a photo op with Olympic Gold Medal-winning sprinter Usain Bolt.
According to Daily Mail Online, during the Thursday trip to Jamaica, Obama said he 'had to say hi' to Bolt, who holds the Guiness World Record for the fastest 100m dash in history, when he became the first U. S. President to visit the island since Ronald Regan in 1982.
Upon meeting the six-time Olympic Gold Medal winner, Obama joined Bolt in performing Bolt's signature "Lightning Bolt" pose that gained him recognition in the 2012 London Olympics.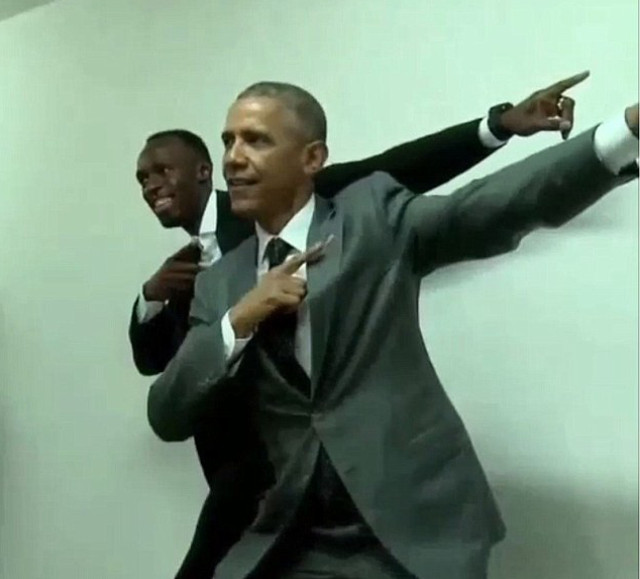 Obama gushed over Bolt's record-setting speed, saying "Nobody's ever been faster than this guy. Ever…of all the billions of people."
Bolt posted the video of him with Obama to his Instagram account on Friday and said that he was honored to have met the U.S. president.
'What can I say.. It was truly a great honour meeting the President of United States of America,' he wrote.