---
Ronda Rousey, the most dominant woman in MMA, proved at WrestleMania 31 that any ring she steps into is hers and hers alone.
SEE MORE:
Is Ronda Rousey about to get it on with Laila Ali? MMA star responds to claims made by boxing legend's daughter
(Video) Crazy! UFC sensation Ronda Rousey breaks male interviewer's ribs!
WrestleMania 31 results: The Undertaker returns to WWE, defeats Bray Wyatt
At WWE's WrestleMania 31, the crowd was treated to an incredible WrestleMania moment when UFC Women's Bantamweight Champion Ronda Rousey and The Rock took over the ring from WWE's The Authority.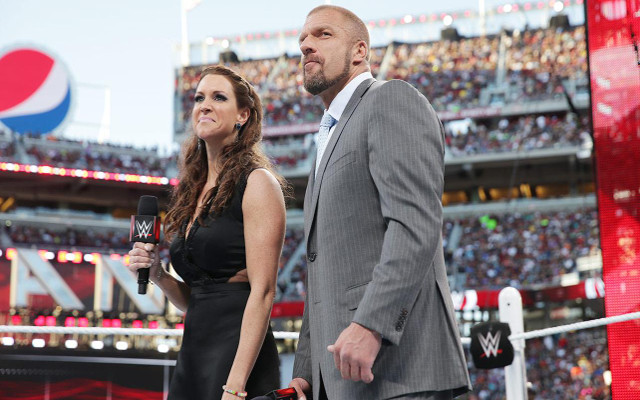 Fresh off a win over WCW icon Sting, WWE COO Triple H came out with his wife Stephanie McMahon to gloat over their collective win-  not only over The Icon Sting, but over the entire WWE Universe – and proclaimed that they were unbeatable.
But their gloating was soon interrupted by Hollywood star and former WWE Champion Dwayne "The Rock" Johnson, who stormed to the ring and mocked The Authority and challenged Triple H to a match. But The Game would not be goaded into the match and flatly declined, and in turn Stephanie McMahon ordered The Rock to leave the ring and slapped him across the face.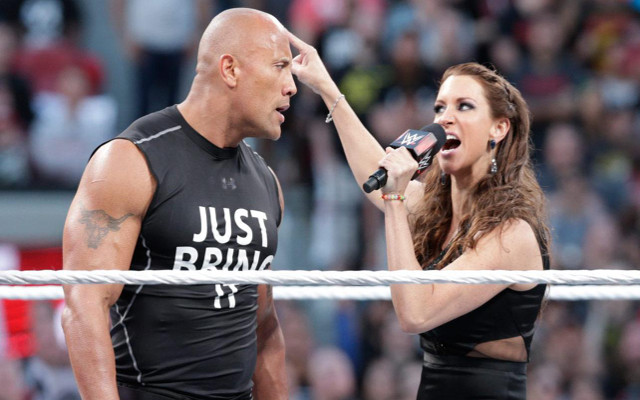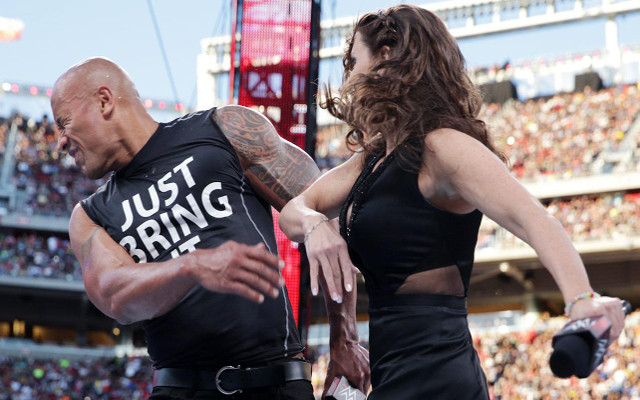 When McMahon asked The Rock if he would hit her back, The Rock left the ring and circled for a few moments before spotting UFC Women's Bantamweight Champion Ronda Rousey at ringside and invited the undefeated MMA fighter to go to the ring with him. Rousey obliged and the two returned to the ring to confront The Authority.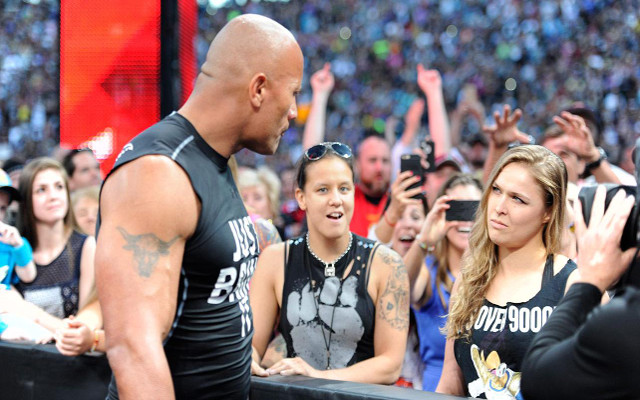 But McMahon and Triple H would not be cowed and tried to force Rousey to leave the ring, but Rousey simply shrugged her shoulders and said "Any ring I step into is mine… If you want me to leave, why don't you make me?"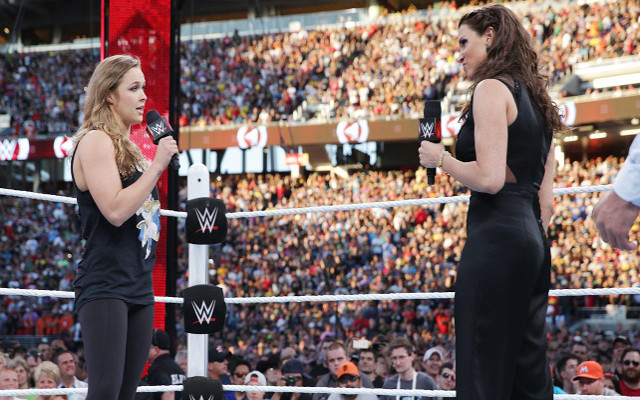 An irate Triple H tried to step in, but The Rock and Rousey easily tossed him out of the ring, leaving McMahon to confront the undefeated MMA star. McMahon tried to slap Rousey across the face as she had to The Rock, but Rousey easily grabbed her arm and locked it behind her back before shoving her out of the ring and claiming it as her own.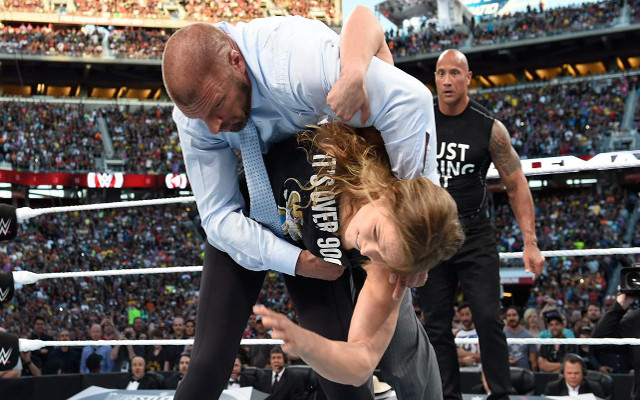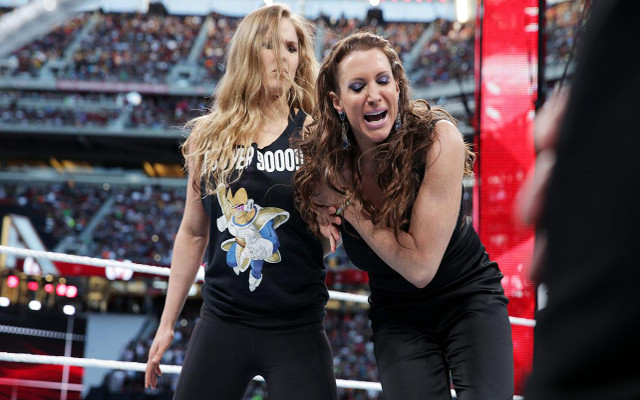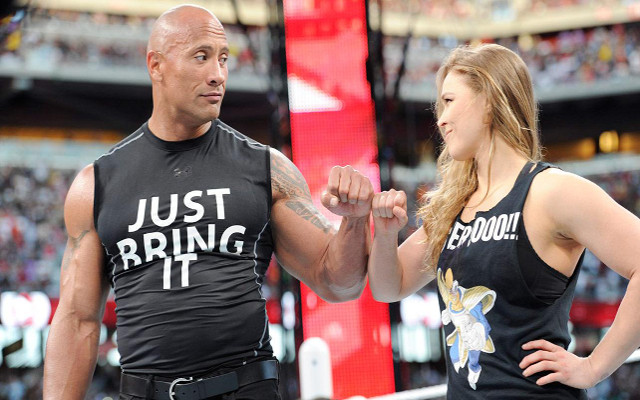 Now THAT's a Wrestlemania moment.