---
For those watching Tuesday night's Champions League clash between Bayern Munich and Porto, viewers wouldn't have been able to miss the giants hole in Pep Guardiola's trousers.
SEE MORE:
Chelsea transfer news
Arsenal transfer gossip
Chelsea news roundup: £50m Koke price-tag, Pogba available this summer & no strikers fit for Arsenal clash
Whether he'd unravelled a piece of fabric that just kept going with it until it was too late, or whether he poked the hole himself for…more personal reasons remains to be seen, but it allowed us to cast our minds back to the original 'wardrobe malfunction' 11 years ago when Justin Timberlake grabbed at Janet Jackson's top a little too hard.
Since then there have been some real corkers, which can be seen below…
Janet Jackson's Superbowl nip-slip
Where better to start than with Janet Jackson's accidental revealing at the 2004 Superbowl. Performing the halftime show with fellow pop star Justin Timberlake, part of her top fell down to reveal a bejewelled nipple. Many speculated whether it was a PR stunt or a genuine accident, but either way it's still a big talking point 11 years on.
Gillian Cooke's Bobsleigh backside
Those bob-sleighers wear some pretty tight uniforms, and poor old Gillian Cooke must have grabbed one a few sizes too small as it split in the most unfortunate of areas as she warmed up.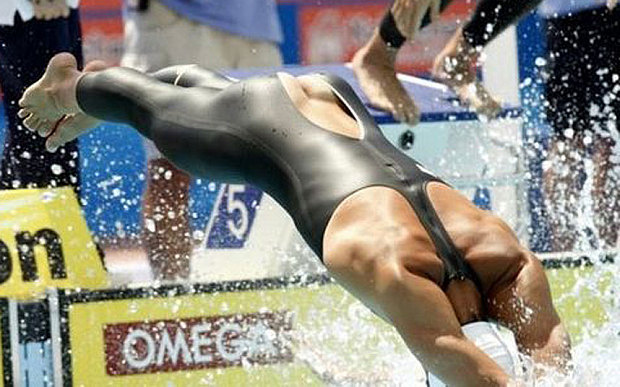 Ricky Berens
American Olympic swimmer Ricky Berens obviously took a leaf out of Cooke's book by grabbing himself a swimsuit that was a size or two too small and split his costume right above him backside to come down with a serious case of builder's bum.