---
The LA Lakers have that extra little bit of motivation to win after being offered sexual rewards by Porn Star Sadie Santana…
Porn star Sadie Santana has promised oral sex to the entire LA Lakers team in the hope of motivating the team to go on a winning streak.
SEE MORE:
Derby v Wolves Live Streaming Guide And Championship Preview
Hottest TV Presenters: (Image Gallery) Top ten hottest female sports presenters – Liverpool fans with a former Miss World winner.
Hot Girls Football Shirts: (Image Gallery) Hottest female fans in nothing but football shirts – Arsenal & Liverpool babes battle for top spot.

The adult entertainer tweeted that she would reward the whole team with sexual favours if they were able to reach 47 wins. Will we see the Lakers trying that little bit harder now?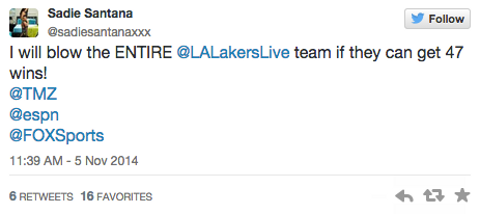 Just to let everyone know she was serious she reiterated her point with a second tweet and a rather revealing picture which we are unable to show in it's entirety.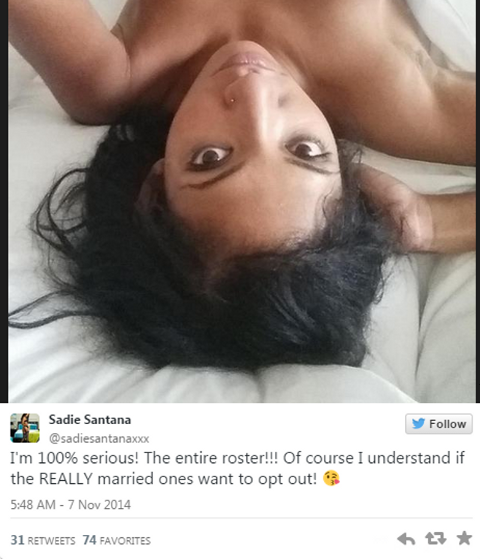 Santana did however say that the "Really married ones" could opt out of they wished. Clearly for the only slightly married members it will be mandatory.