---
Striker Robin van Persie is on the verge of completing a deal with Turkish club Fenerbahce.
Although the deal has not officially been confirmed yet, he is expected to finalise it on Monday, according to ESPN FC.
The 31-year-old Manchester United forward is expected to sign a three-year contract in Istanbul.
Images of Van Persie have also surfaced online to indicate that he is poised to join Fenerbahce.
The Dutch international has already arrived in Istanbul, and he was warmly greeted by fans in Turkey.
He also held up a Fenerbahce sign in the team's locker room, which implies that he is even closer to completing a deal.
Van Persie will be leaving United after three seasons at Old Trafford, having previously spending eight seasons with Arsenal.
Here is an image and video of Van Persie being heavily greeted by fans and reporters after landing in Istanbul.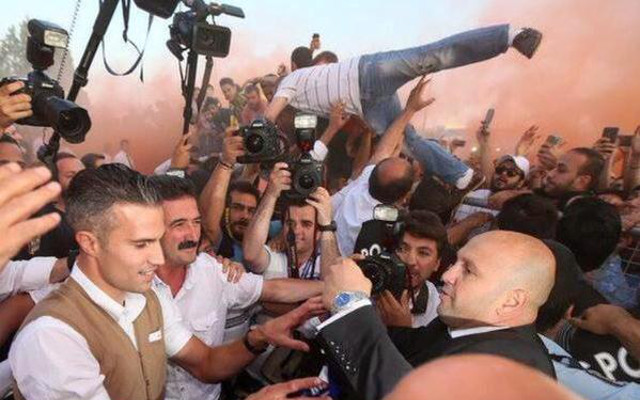 SEE ALSO:
Football video app
NEW Man United midfielder Schweinsteiger bids FAREWELL after sealing DREAM move
FINAL decision for Arsenal & Man United £30m SUPER target IMMINENT