---
Not to best way to endear yourself to the Santiago Bernabeu faithful.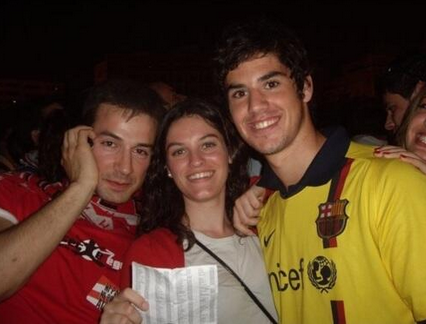 The Catalan press are having an absolute field day after this picture emerged of new Real Madrid signing Isco wearing a Barcelona shirt.
While the player will undeniably claim it was a harmless act of youthful foolishness, there may be more to this.
Catalan daily MundoDeportivo has dug up some Isco quotes from 2009, in which he claims to be an 'anti-Madridista' – in other words someone who dislikes Real Madrid.
Mundo also claim the 21-year-old playmaker is a big fan of Barca and has even named his dog 'Messi' after Argentina legend Leo.
By the sounds of it, Real have just signed a massive Barca fan…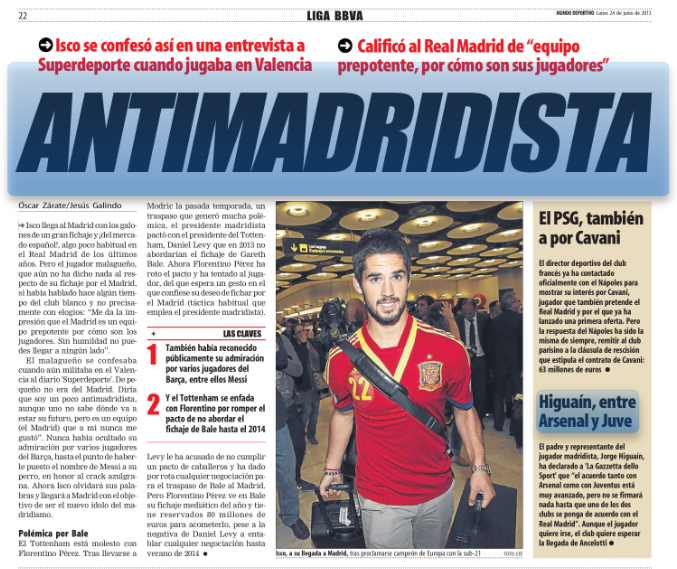 Photos via the always superb SportWitness.