---
Although nimble with the ball at their feet how graceful were the Glory squad on the pole?
Although their profession requires skilled feet, a sharp mind and peak fitness, the Perth Glory players were put through their pre-season paces in a quite unorthodox method on Tuesday.
For the entire squad were made the short walk from the NIB Stadium for a class at Bobbi's Pole Studio by coach Alistair Edwards, who gave a clue as to why he organised the bizarre activity.
"You can do a lot of stuff on the park, which is going extremely well, but we thought we'd mix it up and it's great to see the boys laughing and working hard as well," Edwards told the Herald Sun.
"It's core stability work, a lot of stretching. We've got a long season ahead of us and these type of things are great from bonding as well. To mix it up is great because it freshens things up."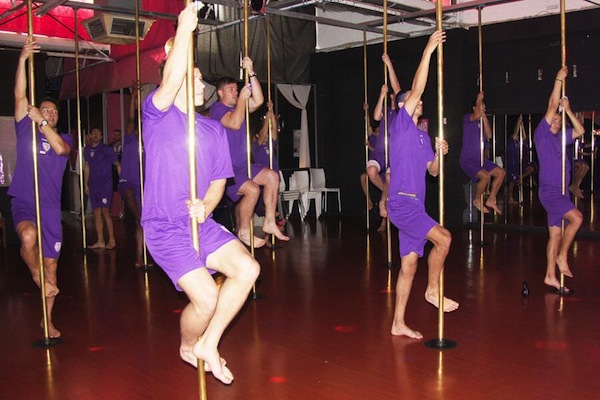 Image from Perth Glory's official twitter page.