---
Two of the best in their field catch up.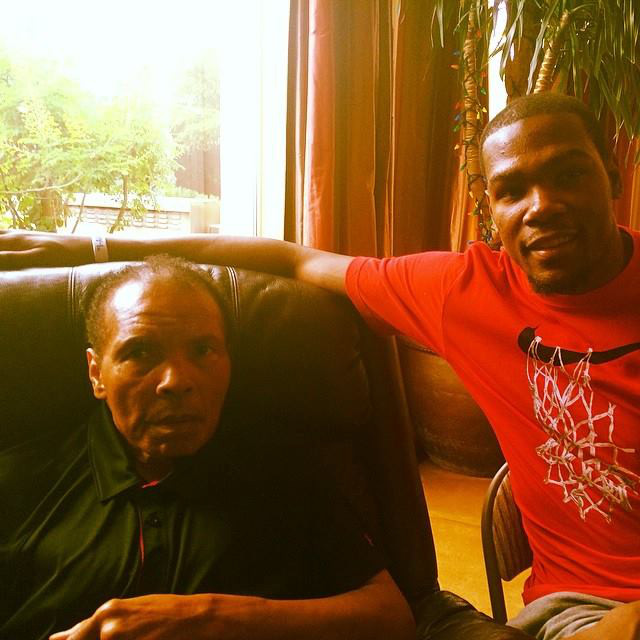 It could be argued that Kevin Durant is floating like a butterfly and stinging like a bee this NBA season.
But only one man can be accused of doing it first, as the NBA superstar small forward caught up with arguably the greatest athlete in the 20th century, former world boxing champion Muhammad Ali.
Ali is an inspiration to athletes of all different backgrounds, met with Durant, who posted the above photo on his Facebook page along with one of the many famous quotes from the former champion, "I am the greatest, I said that even before I knew I was".
Durant will be hoping for some of Ali's magic will have rubbed off on hum as he battles LeBron James for the MVP title this season, with the stars neck-and-neck in most pundit's eyes with only a handful of games left in the regular season.