---
Two of the best ever NBA players meet before a game.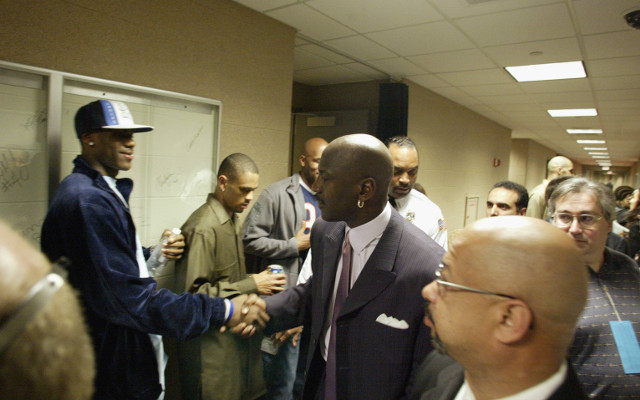 Could these men go down in history as the two best players ever to step onto a basketball court when it's all said and done?
LeBron James, who has established himself as the best player in the NBA today, meets with 'His Airness' before a game when the now Miami Heat superstar was still in high school.
Incredible photo that might be on James' wall at home.