---
Silly season hasn't even started yet, and already some sections of the footballing community have kick started the speculation and sales of shirts that aren't out yet with player's names on the back that haven't signed.
At least that's what's happened in Brazil, with one website appearing to offer next season's Chelsea shirt, sponsored by Yokohama, with Gareth Bale's name on the back.
They've also had the foresight to give him the number nine, too.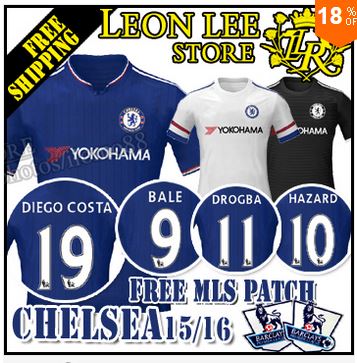 The site are also offering more conventional shirts with current stars Didier Drogba, Eden Hazard and Diego Costa on the back, though it isn't know when exactly they intend to get their hands on any of these jerseys.
There has already been a steady stream of rumours linking the 25-year-old Wales international with a return to the Premier League as both Chelsea and Manchester United are being credited with an interest.
Sadly, though, the Brazilians seem to be jumping the gun…unless they know something we all don't.