---
Spurs' £7m signing from FC Twente joins squad for training.
Who is that mysterious chap in white? Florentino Perez, perhaps?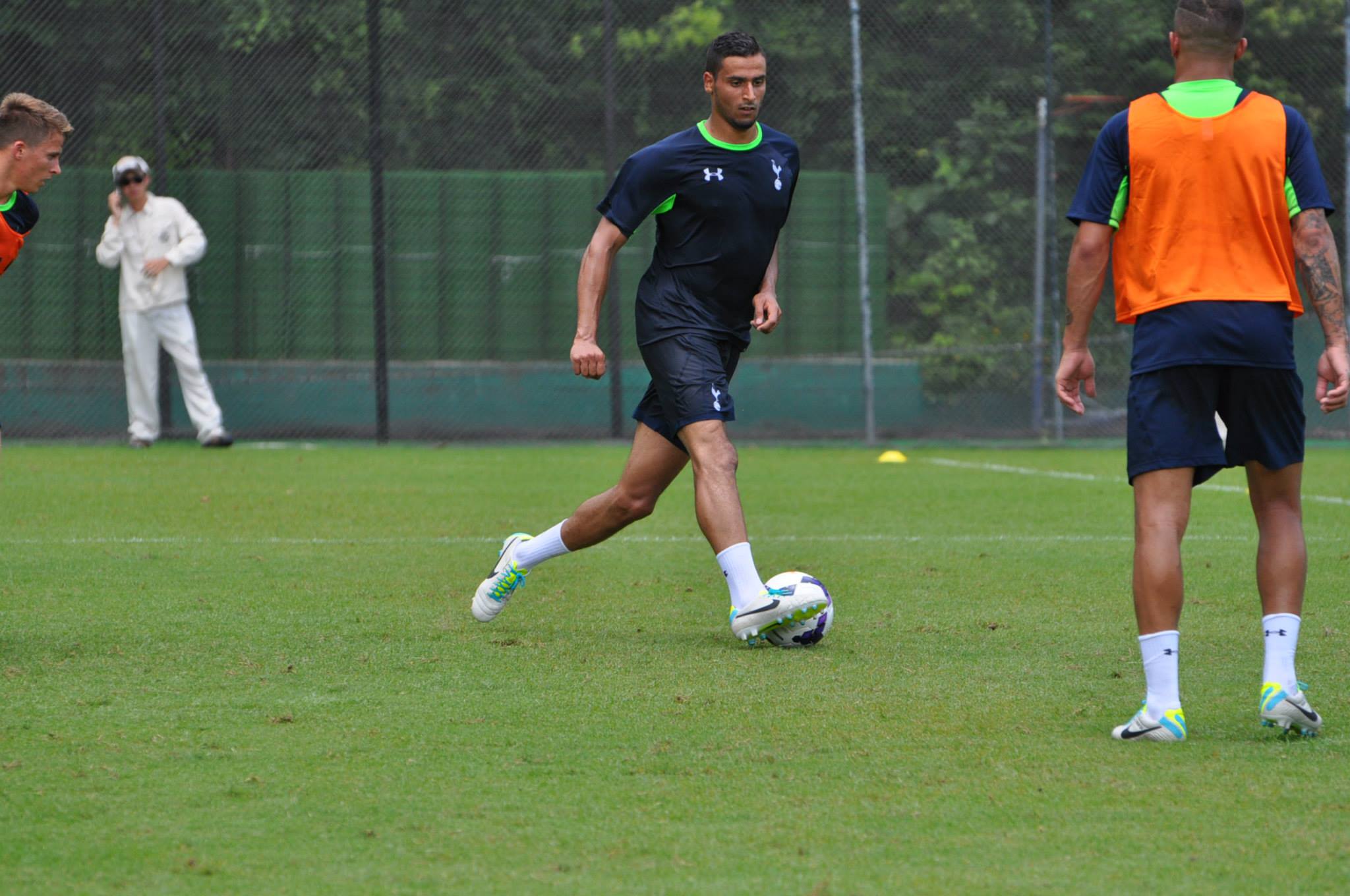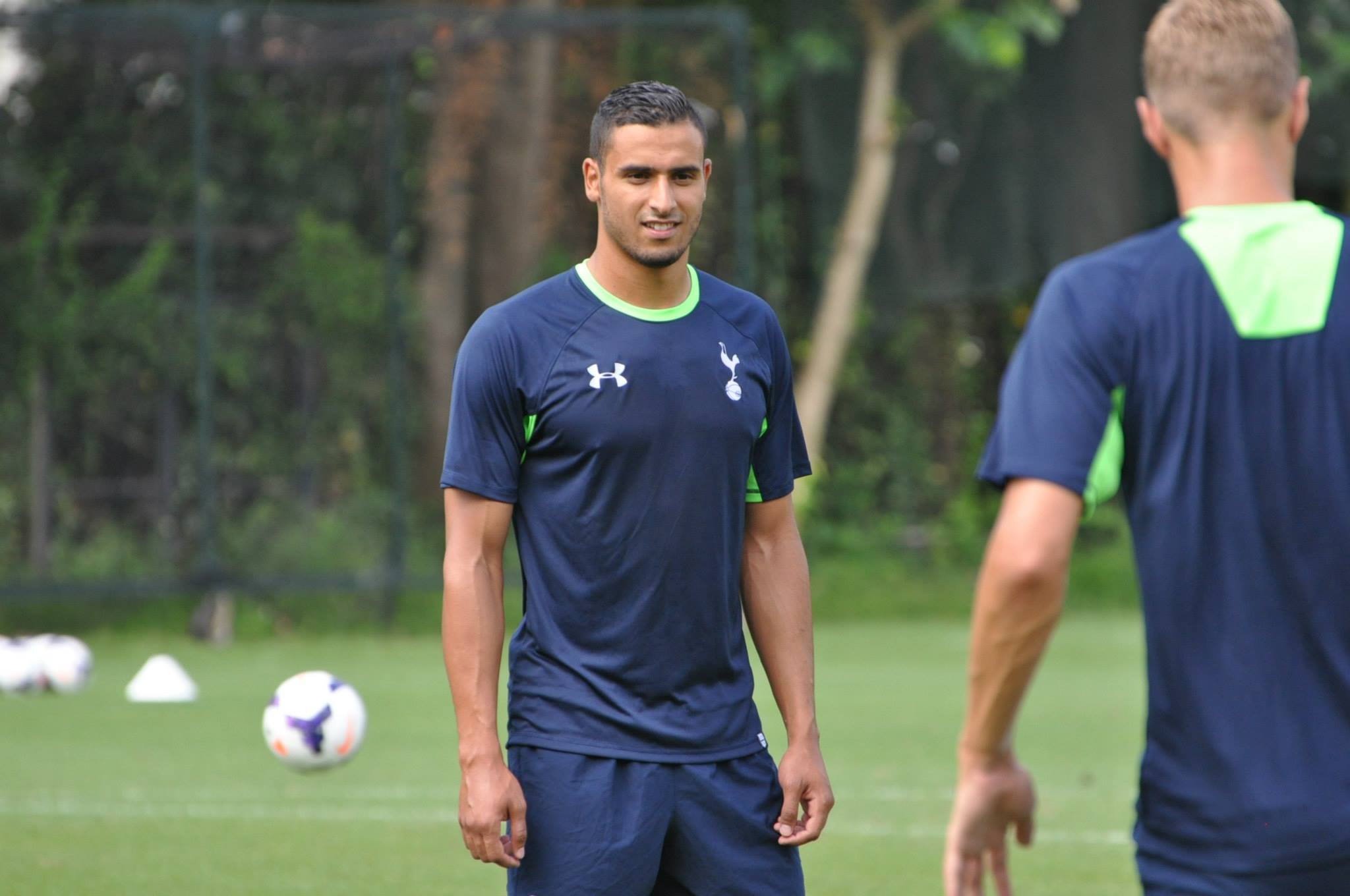 Chadli runs gauntlet as part of his initiation into the Spurs squad. Sandro 'the Beast' Ranieri waits expectantly at the end.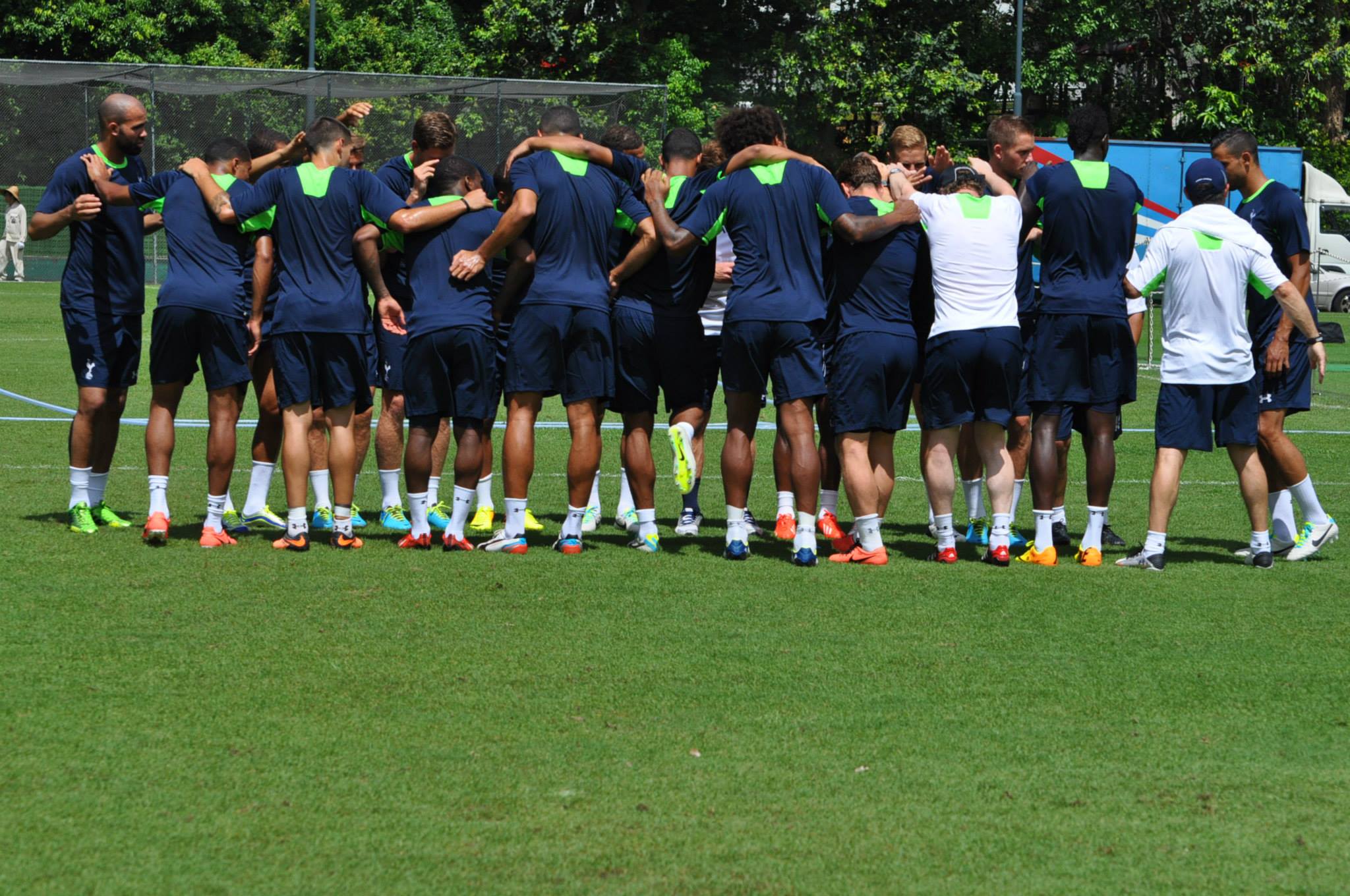 A friendly tickle at the end. Jan Vertonghen seems to be relishing it.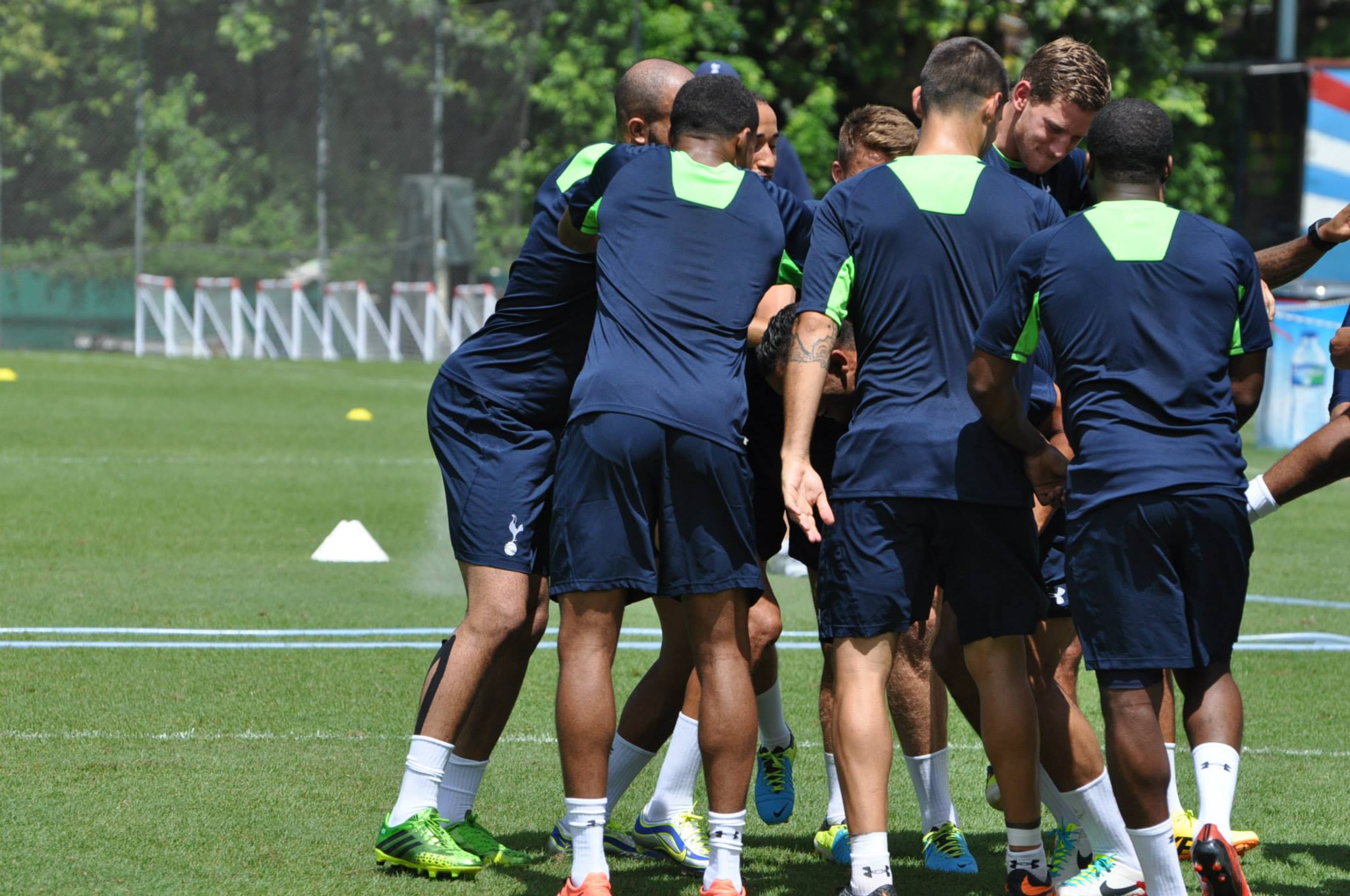 He made it! Top banter!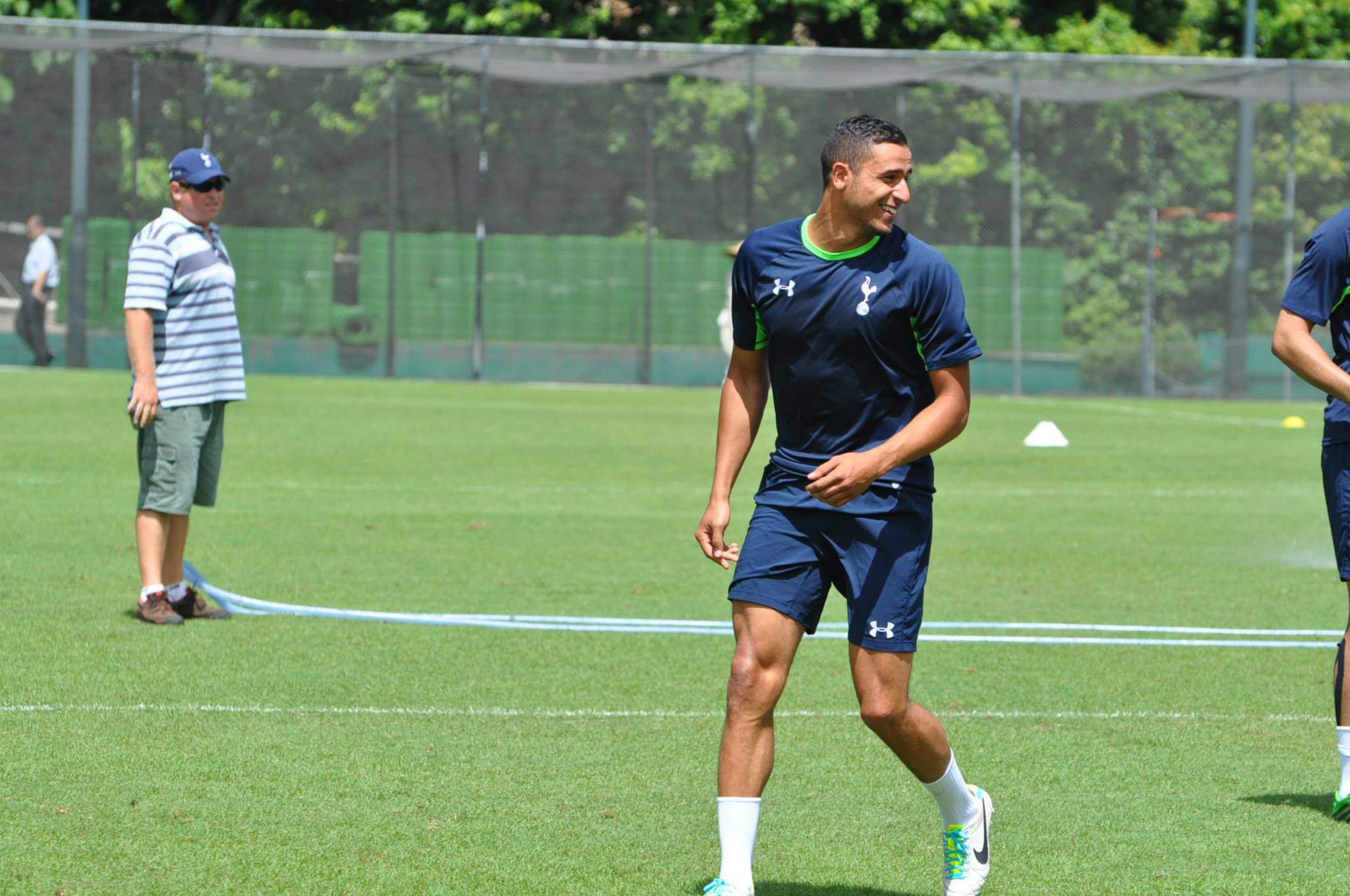 Andre sees the funny side.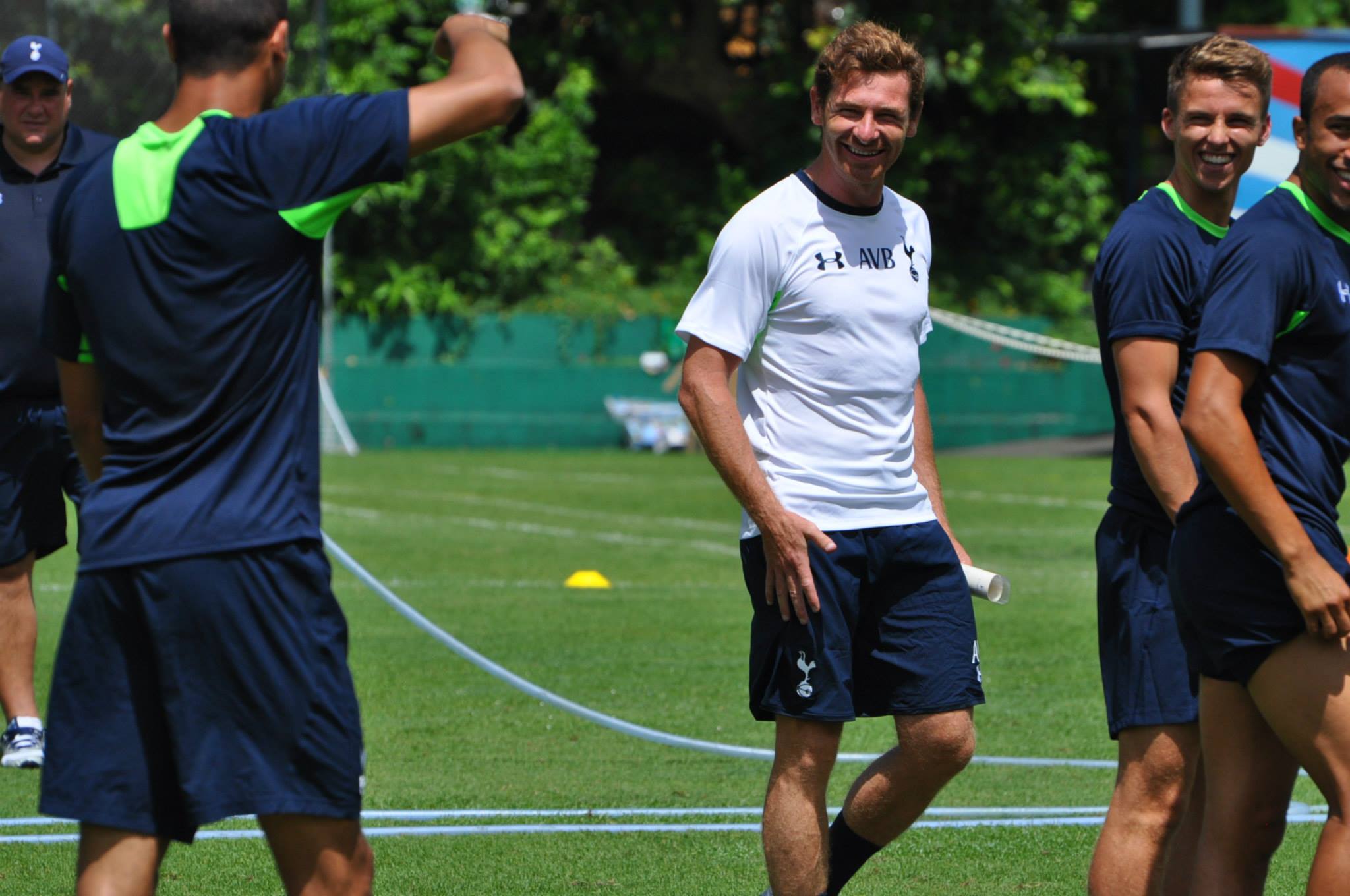 Back to ball work…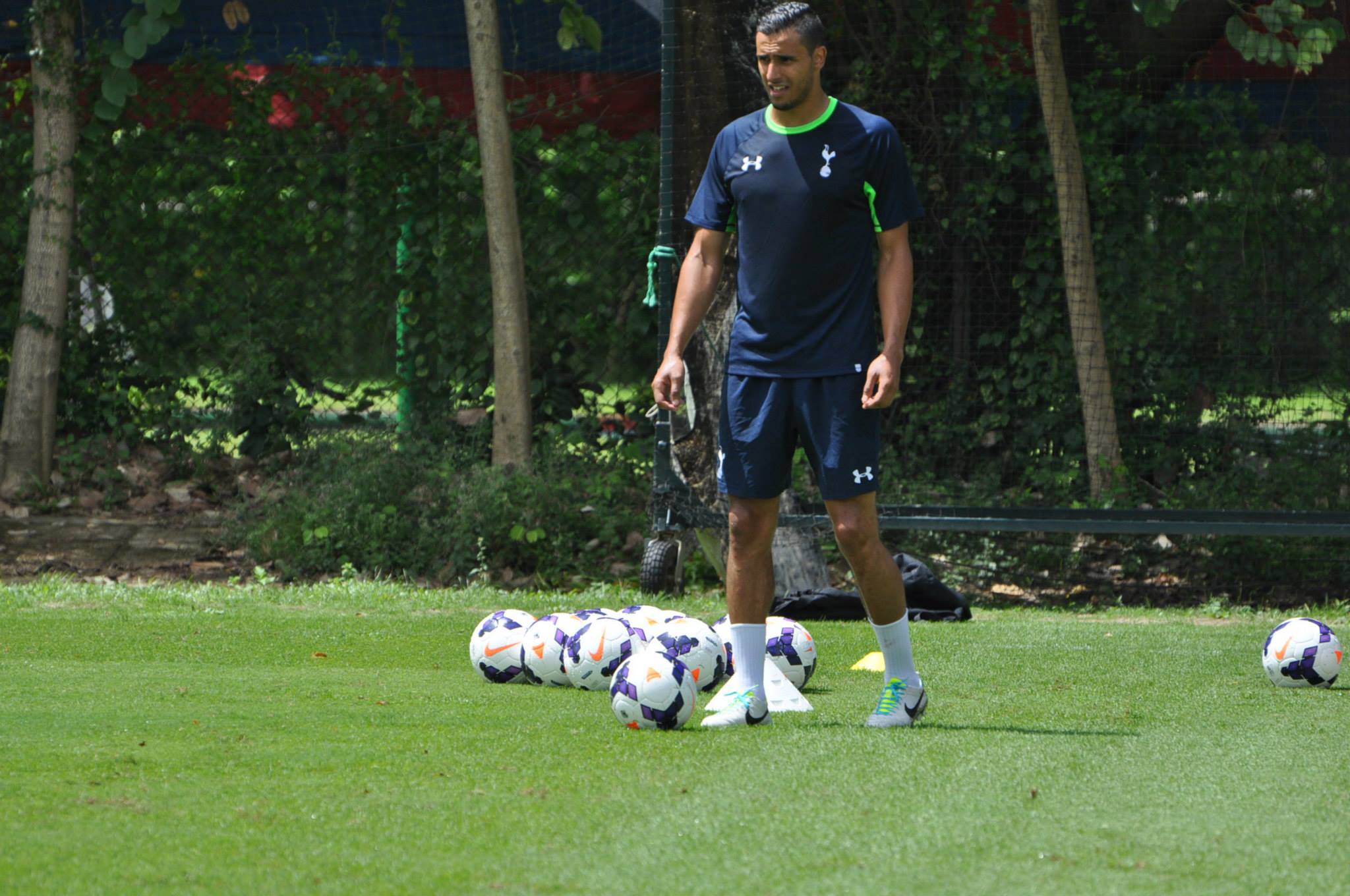 He's a bit quicker than Kyle Walker…that's promising.
Too hot!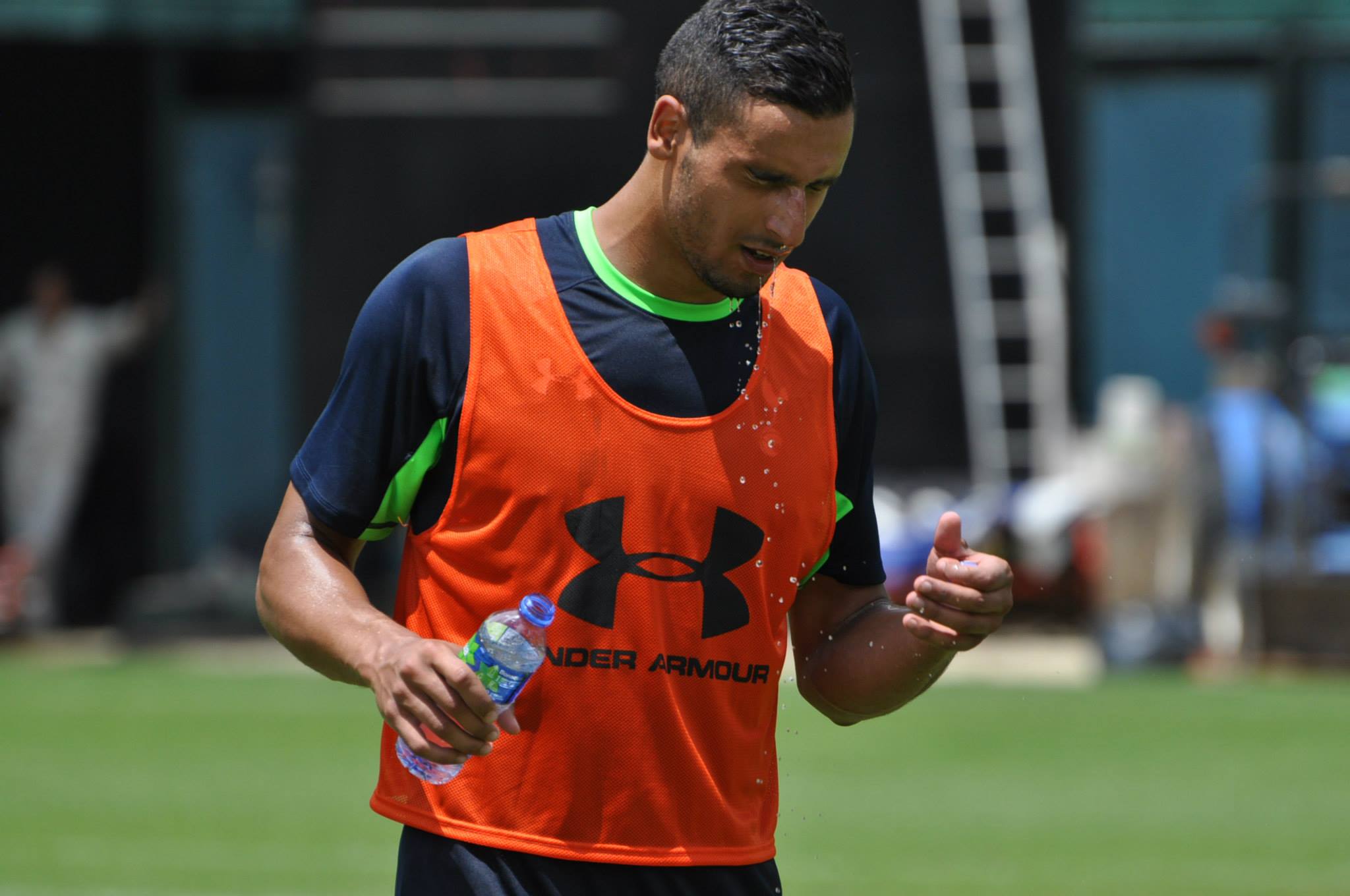 Images via Tottenham Hotspur.