---
The best worst photo's of the summer's new signings so far. Every time a transfer is completed an angel loses its wings…not really, but an awfully awkward photoshoot inevitably ensues, and this summer there has been some doozies. Some look genuinely delighted to be joining their new clubs, whilst others don't look sure where they are, and others are attempting to channel their inner James Dean. Below are this summer's finest.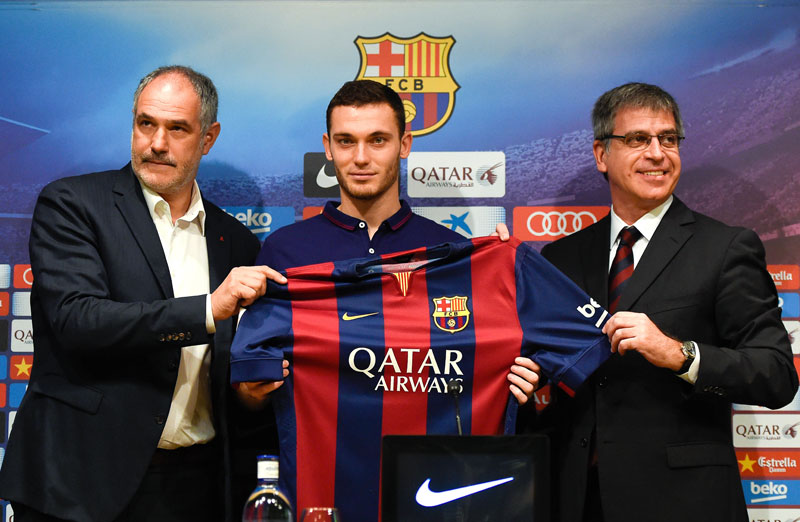 Barca chief's try and form a protective barrier around Thomas Vermaelen. We knew they had an injury crisis, but to be this paranoid about a photographer's flash getting to him is ridiculous.
Divock Origi apparently travelled back to the 1800's to sign for Liverpool.