---
The forever young Martins has a new take on interior design.
Ex-Newcastle United, Birmingham City and Inter Milan striker Obafemi Martins has decided that a great way to save money is to upholster the dining room chairs with football shirts.
Well the money-saving bit might not be true, but the Nigerian has certainly used jerseys from the previous teams the forward has played for (of which there are many) for the new look furniture.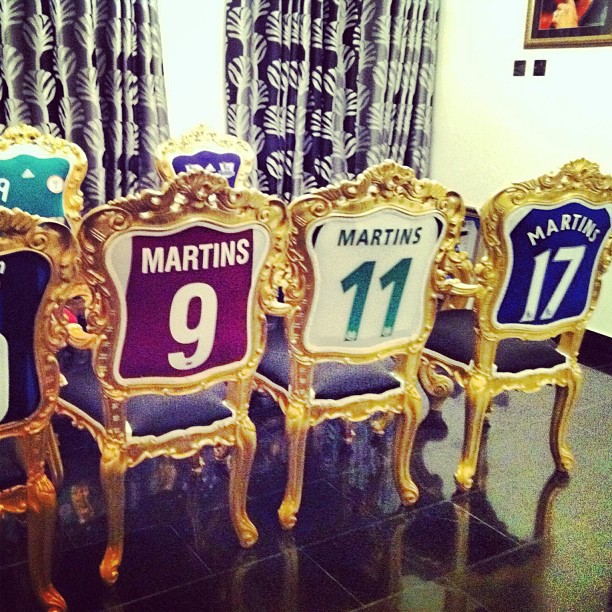 Here at fanatix we're struggling to see a Magpies shirt but we're assured one is present, with seven of Martins' eight clubs represented with only Reggiana missing out.
The Nigeria international is currently playing for the Seattle Sounders in the MLS, becoming the eighth different country the forward has featured in during a varied career.
Martins is an interesting figure in football as although the striker is officially 28-years-old, reports from the Nigeria Football Association claim the former Newcastle man is six years older.
Although several rows have ensued between the player and the organisation over the age discrepancy, nothing concrete has ever been established.
Martins had a fairly successful spell in England, scoring 34 goals in 102 matches for the Magpies and whilst only playing six times fro Birmingham, did net the winning goal in the 2011 League Cup final.
Watch the best goals from the striker's four years at the San Siro below: