---
Over excited fan has had some work done after Dempsey's move.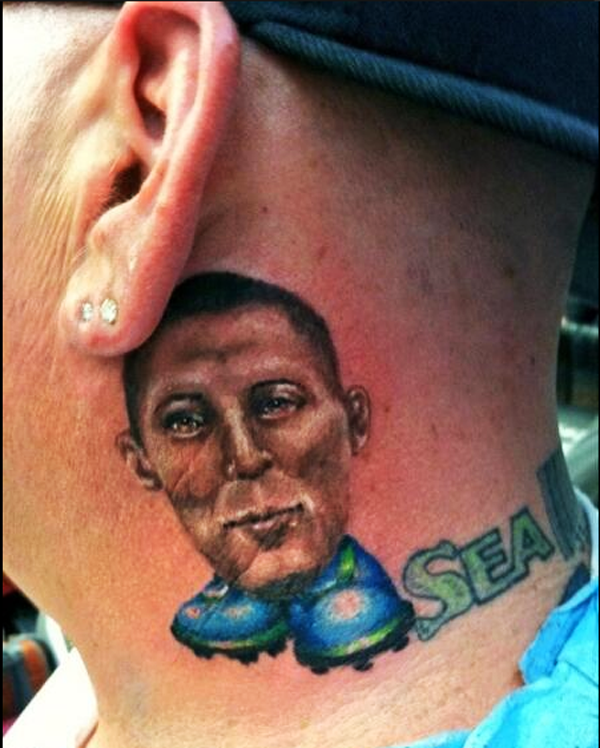 Fanatix would like to present Seattle Sounders fan Lorin "Big Lo" Sandretzky, and his lovely new neck tat. Delighted at Clint Dempsey's move to the Sounders from Tottenham, Lorin has immortalised the event in ink as a celebration.
Big Lo will have his first chance to see Dempsey play in Seattle at the Sounders' next home game against local Rivals the Portland Timbers.  Although tickets are now sold out, Big Lo will have got his hands on one. Surely.