---
Dion Waiters has his entire car filled with popcorn as rookie learns the pranks of the NBA.
Cleveland Cavaliers rookie guard Dion Waiters suffered at the hands his team mates after they rammed his his SUV full of popcorn, then left before the player had realised.
The rookie then posted this photo on Instagram after he returned to the scene of the crime.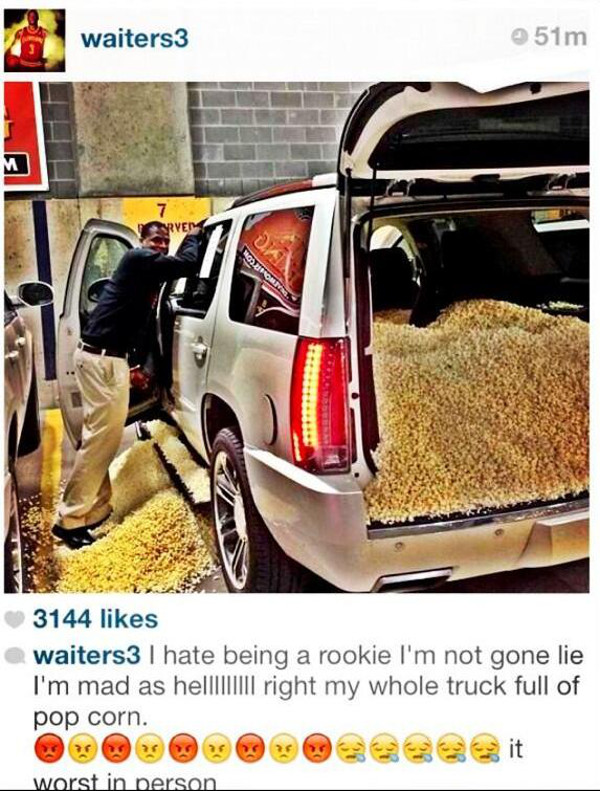 These kind of pranks are not uncommon in U.S sports and is seen as a rite of passage that every rookie must undertake from the senior players before they are fully accepted on the team.
Waiters will unlikely see anything as cruel as this happen to him again, but knows full well that next season, he can dish out the punishment to the next batch of unfortunate rookies.