---
Not only did his side lose 5-1 but the manager also ended up on his backside.
Saturday was not a good day for Arsenal manager Arsene Wenger as after a 5-1 defeat to Liverpool in the Premier League the Frenchman then took a tumble.
As the 64-year-old went to board a train back to London following the Anfield humiliation, the boss fell over at the station.
Wenger was helped up by a nearby policeman and the incident was made worse by embarrassment rather than injury – exacerbated by the fact that someone caught the whole thing on camera.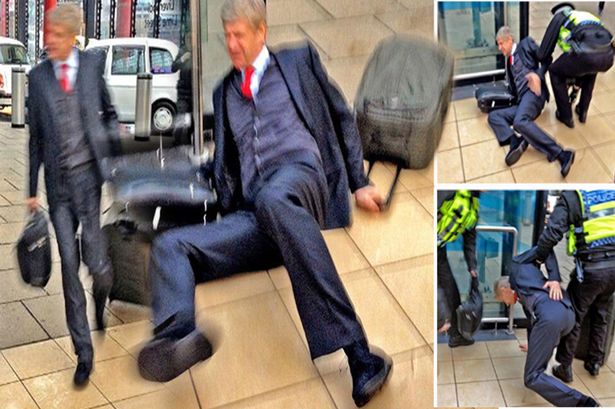 Read more Arsenal fc news.