---
Gunners star Mesut Ozil pictured clubbing after Old Trafford defeat.
Arsenal's Mesut Ozil was not as his best as the Gunners lost to Manchester United 1-0 on Sunday, with some reports claiming the playmaker was under the weather with a bout of flu.
But the German still found time to visit a nightclub following the clash at Old Trafford at London's upmarket Boujis club.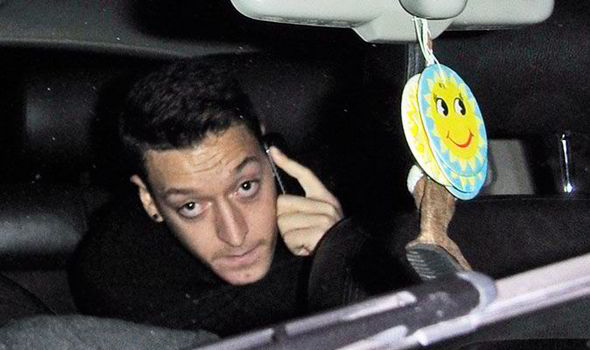 For more pictures, please see The Daily Express.
Ozil has denied the clubbing was the reason he arrived at Germany's training camp on Wednesday, a day late, however, and says he was not struck down with flu until the day after the match.
"It was already late when we returned from Manchester. I then went for food and drinks," Ozil told Bildon Wednesday. "But that had nothing to do with reporting ill with a flu the next day. I felt totally fit in Manchester and went the full 90 minutes."