---
The German couldn't let the little Spaniard get one over on him.
As Arsenal return to England to prepare for the 2013/14 Premier League season, stars Santi Cazorla and Lukas Podolski hit the weights to get in shape for the new campaign.
Never one to be outdone, the Gunners' 'joker' Podolski responded to this effort by the Spain international with a 'Rocky-esque' moment.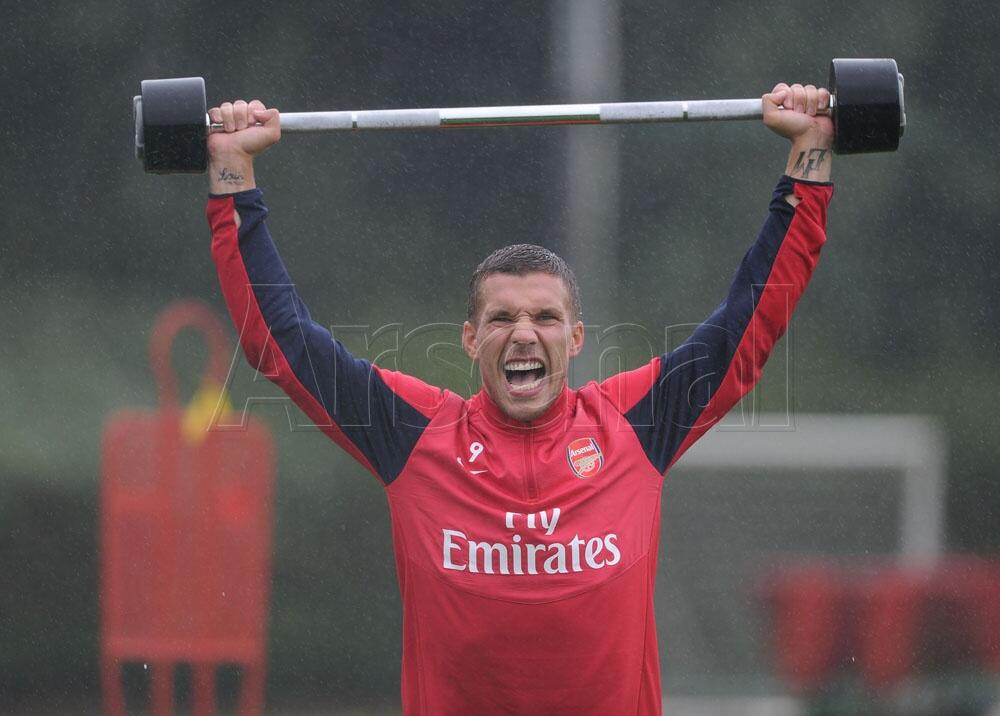 Well at least the squad will all have massive guns, Arsene Wenger could have a steam of Hulks on his hands at this rate – the Brazilian forward as opposed to the comic book anger management problem.