---
Wenger is joined by Henry and the former Juventus star at the Emirates.
Things you don't expect to see – Arsenal manager Arsene Wenger being joined by Thierry Henry and former Juventus and Tottenham Hotsppur midfielder Edgar Davids.
Yet that's exactly what has happened before the Gunners' Premier League clash with Everton at the Emirates Stadium.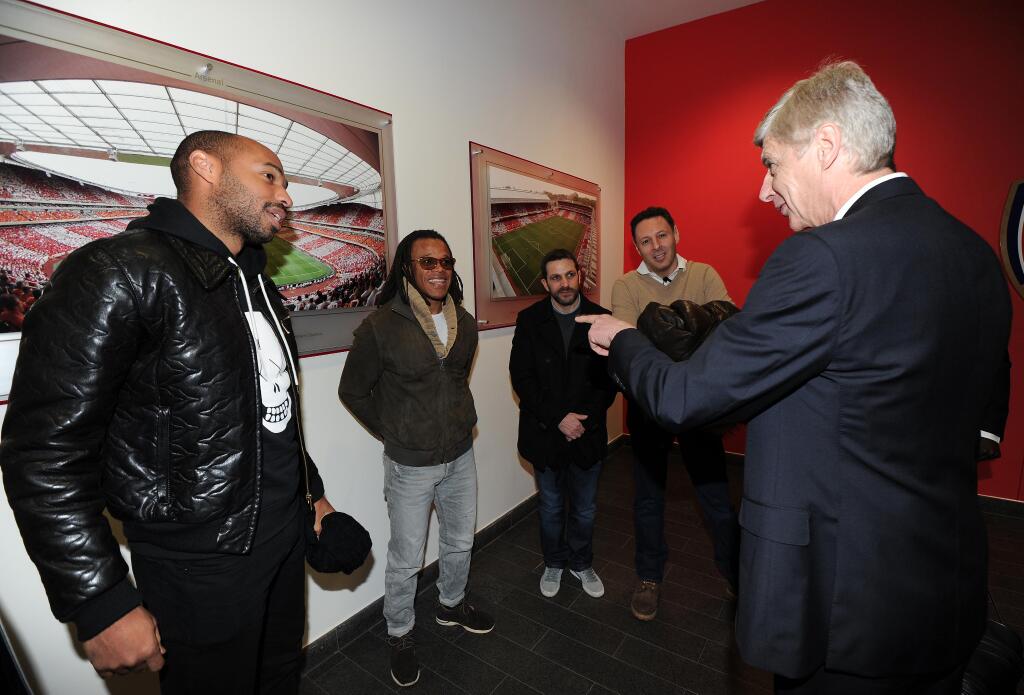 Read more Arsenal fc news.