---
Houston Rockets legend excited about his former side's chances this season.
Former NBA winning centre Hakeem Olajuwon knows a good point-guard and centre combination when he sees one.
And in the form of Jeremy Lin and Dwight Howard, 'The Dream' beleives his former team have a "deadly" combination for the 2013-14 NBA season.
Olajuwon, who was a big reason for Howard leaving the Los Angeles Lakers to join Houston has been working with the seven time All-Star in the off-season and said he could see something special happening with the team this year.
"Just the little offense I saw, that combination is very deadly," Olajuwon said of Howard and Lin.
"You can see that both of them are very excited, seeing that, 'Wow, we bring the right ingredients together.'
"When you see players that are dedicated to succeed, it gives you that window to see what kind of season that we're looking for."
Houston fans believe they have the team that can make waves in the tough Western conference this season, despite the team likely to suffer from some chemistry issues early on.
On paper, the Rockets have a team that can break the 50-win barrier and win a top seeing in the conference.
With Lin at the one and James Harden completing the back-court, the Rockets complete the starting five with rising star Chandler Parsons, defensive wall and rebounding machine Omar Asik and Howard at centre.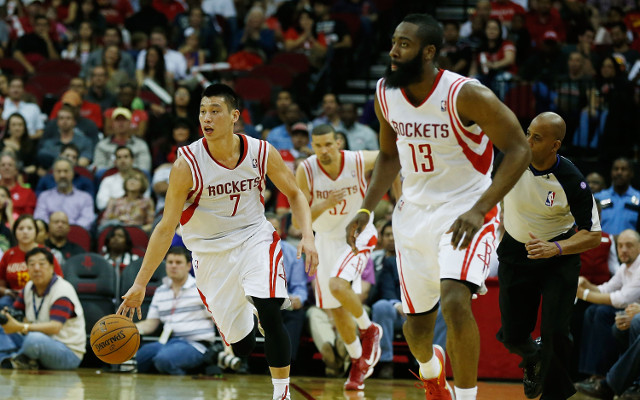 Olajuwon said Lin will be better this season, his second in a Rockets uniform, because he will have more help around him this year with the recent additions.
"To be on the right team, which he is right now, he can really help and play his role very well and be effective," Olajuwon said.
"There's no pressure on him now. Its on Dwight and James. His position is crucial for the team's success, and he can play that role very well."
The Rockets kick off their season in a game that is set to have  plenty of feeling as they take on the Lakers.