---
A monstrous 13-foot alligator was snapped by players at Myakka Pines Golf Club in Florida.
The reptile is so big that many people think this picture is fake. It isn't!
Myakka Pines Golf Club posted the terrifying images on their official Facebook page, with the snaps going on to gain worldwide coverage from CNN, ESPN, and Washington Post to name but a few.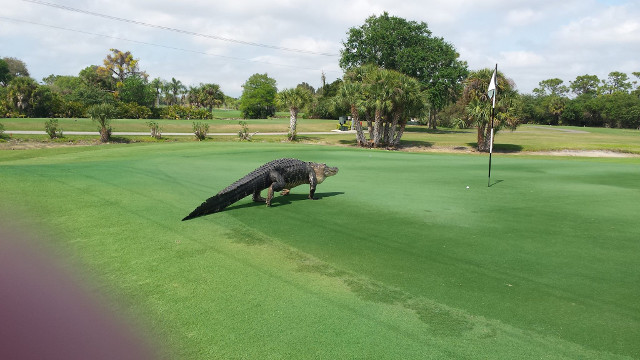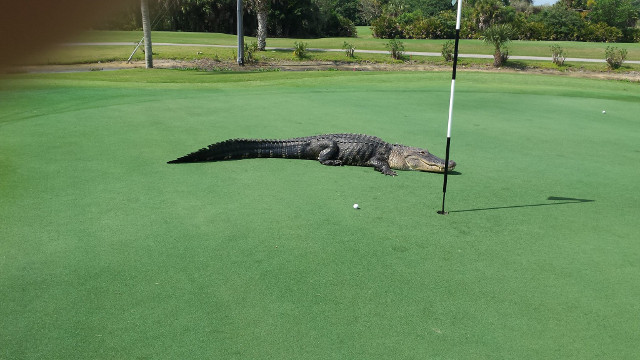 According to the club's general manager Mickie Zada, the creatures are commonly seen in Florida, and won't interfere with play: "If we stopped playing because of alligators, we'd never have golfers," she was quoted by The Independent.
A women's tournament will go ahead as planned on Thursday, with the 'gator in full view of the action.