---
Andre Villas-Boas, Franco Baldini, Daniel Levy, Paulinho and David Villa hit the dance floor.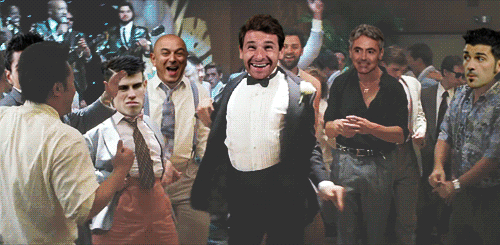 fanatix saw this online and couldn't help but actually lol!
Featuring boss Andre Villas-Boas (centre); chairman Daniel Levy (left centre); sporting director Franco Baldini (right centre); Gareth Bale (left); Paulinho (far left) and David Villa (right), we think this is the greatest Spurs-related GIF of all-time.
The north London outfit are on the verge of announcing the signing of Brazilian midfielder Paulinho, after the 24-year-old said goodbye to Corinthians in a tearful press conference.
Villa, meanwhile, reportedly remains a target, with Villas-Boas said to be hopeful of luring the Barcelona striker to White Hart Lane.
Let's hope all the deals come off; we'd love to see a Christmas party just like the above.