---
NFL player comes down hard in week six game.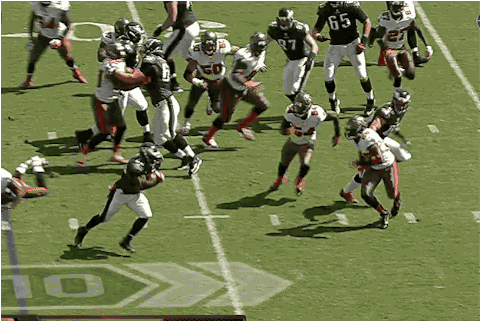 Philadelphia Eagles running back LeSean McCoy has been one of the most exciting players at his position this season, but he was on the wrong side of a wild play against the Tampa Bay Buccaneers on Sunday.
McCoy lost the football, and the Bucs' Darrelle Revis was able to recover it. After originally taking it all the way for a score, Revis was ruled down by contact.