---
James makes MVP-like play to secure comeback win in New York.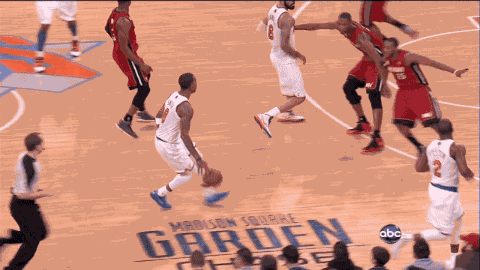 With 30 seconds left, the Knicks need four points to secure the tie. When you need your best player to make yet another play in a stunning fourth quarter, Lebron James obliges with this monster steal and dunk.
While the pass was easily telegraphed, the fact that it was Lebron who made the play, only adds to his resume of producing his best when it matters.
At half time, the Heat were 11 points down, and they won the game by six, proving the dominance that the Heat have when they are firing on all cylinders.
This win also shows the the Heat are now the undisputed kings of the Eastern Conference right now, and with these kind of performances in big time plays, this is the team to make it to the finals.