---
Schalke's wonderkid is the latest in the conveyor belt of talent from Germany.
Arsenal have been strongly linked with a January transfer for Schalke 04 wonderkid Julian Draxler, with ESPN linking the club with a £40m move.
At 20-years-old this would be an exceptional turn of events, but there is no doubting the talent of a player who already has 143 senior games under his belt – including 18 in the Champions League and 10 caps for Germany.
Draxler would become the Gunners' fifth player from the nation if the starlet made the move, along with Serge Gnabry, Per Mertesacker, Mesut Ozil and Lukas Podolski.
In fact the club's record signing Ozil went to the same school as the Schalke youngster and also progressed through the Bundesliga club's youth academy.
There is something to take note of there, as it isn't a coincidence that German football – both domestically and on the international stage – is enjoying a boom of success currently.
The nation will enter the 2014 World Cup as one of the favourites and last season there was an all-German Champions League final as Bayern Munich beat Borussia Dortmund 2-1.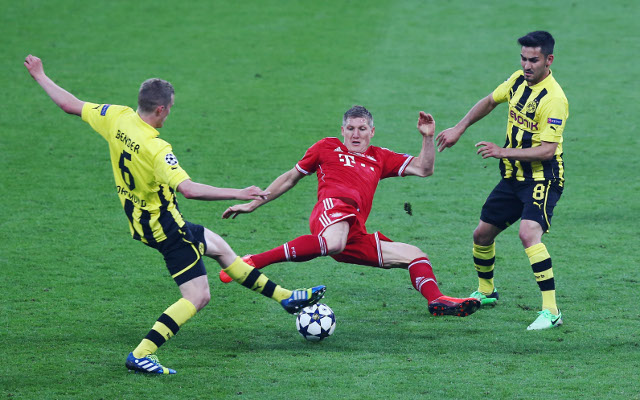 Things like this don't just happen and just as Barcelona's success of the 2000s can be traced back to Johan Cruyff's 1988 initiation of 'total football' – or 'tiki taka' as it now known – the country's success can be linked back to post Euro 2000 blues.
An aging Germany side were eliminated from Group A after finishing bottom of the table with just one point from three games and the great footballing nation was said to have fallen.
This was recognised and initiatives were taken, as German players under the age of 23 playing in the Bundesliga increased from 6% in 2000, to 15% in 10 years.
Successful World Cup campaigns in 2002, 2006 and 2010 followed, with Lukas Podolski and Thomas Muller respectively named Young Player of the Tournament in the past two competitions.
Of the 22 players that started the 2013 Champions League final, 13 had progressed from the academies of German sides.
It's no accident that Arsene Wenger could be lining up a side that has a majority of players from the nation – the Frenchman has simply recognised the successful trend.
As for Draxler, although supremely talented the attacker has a lot to thank for the fact that his country failed at a tournament when the starlet was just six-years-old.
Watch the top 10 best Arsenal games of all time.
Read more Arsenal transfer news.